In recent days, the price of XRP has pumped 40%. What is happening? Apparently, the market is optimistic that the company behind XRP, Ripple, will get a favorable outcome from the lawsuit that has been going on since 2020. Or at least, that the uncertainty will finally be over.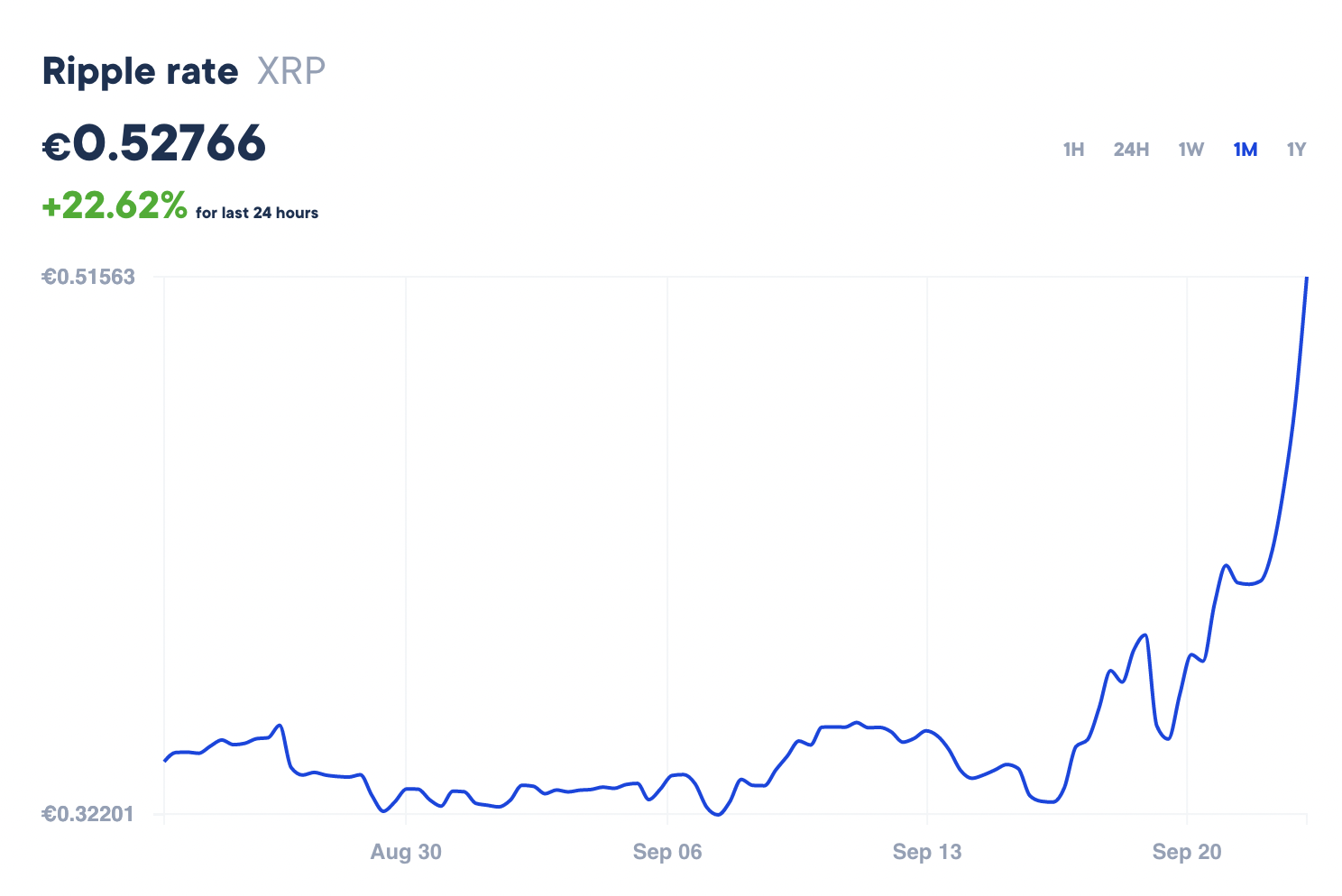 What is going on? In December 2020, the American Securities and Exchange Commission (SEC) started legal action against Ripple Labs for selling XRP as an unregistered security. What has happened this month is that both parties have filed motions for summary judgment. In non-technical terms, what they're saying to the court is: you guys have the information. You need to make the decision right now. We can't wait for a full trial.
It's this signal that the end to the uncertainty is coming closer, that the market apparently really likes. Or maybe some parties have inside information about a verdict? It is said to happen coming December.
The heart of the matter: is XRP a security?
The SEC - Ripple case is a lawsuit that could significantly impact the crypto industry as a whole, depending on its outcome. Why is this case so important? Since most crypto currencies were issued with ICO's, where founders sell what is like shares in a company to early investors (and keep some for themselves), there are tons of crypto projects that have this looming danger of being considered an unregistered security.
The heart of the matter is whether XRP is a so-called security or not. If so, Ripple would have breached the securities laws. Issuing a security comes with all kinds of regulatory requirements, such as quarterly reporting. The SEC uses the so-called Howey Test to determine if something is an "investment contract" and would be subject to securities laws. An investment contract exists if there is an "investment of money in a common enterprise with a reasonable expectation of profits to be derived from the efforts of others."
Bitcoin is not considered a security by the SEC, but instead a commodity. The SEC recognizes the fact that there is no 'CEO' of Bitcoin. The power over the Bitcoin network is sufficiently decentralized. Also, having Bitcoin doesn't give you voting rights on the protocol. Nor does it distribute profits to token holders. These things do occur in many crypto projects, and this makes holding coins in them somewhat similar to holding shares in a company: it gives you rights to vote or to 'dividend'.
On the other hand, there are many differences between securities and crypto coins. Owning a crypto token gives you no claim on a protocol's assets. Nor any claim on either current or future cash flows. Not in the same legal sense as proper securities. The SEC just cares so much because crypto's being securities would grant them huge power: it's their domain.
The crypto industry will follow this case with a lot of interest.