On March 17, owners of Bored Apes were treated to an airdrop of ApeCoins. The news immediately caused a higher price of NFT collections such as the Bored Apes and the CryptoPunks. The coming months and years will tell how useful and valuable ApeCoin can become in the rapidly developing world of Web3.
It must have been nice waking up for owners of an Ape. In the airdrop, they were allowed to claim over 10,000 ApeCoins for each Ape they owned. Even at the lowest price that APE changed hands, later that day, that represented a decent $60,000. The owners of Mutant Apes received over 2,000 ApeCoins: also not bad. On March 18, when ApeCoin could be traded on several major crypto exchanges, the price of APE stabilized around $13.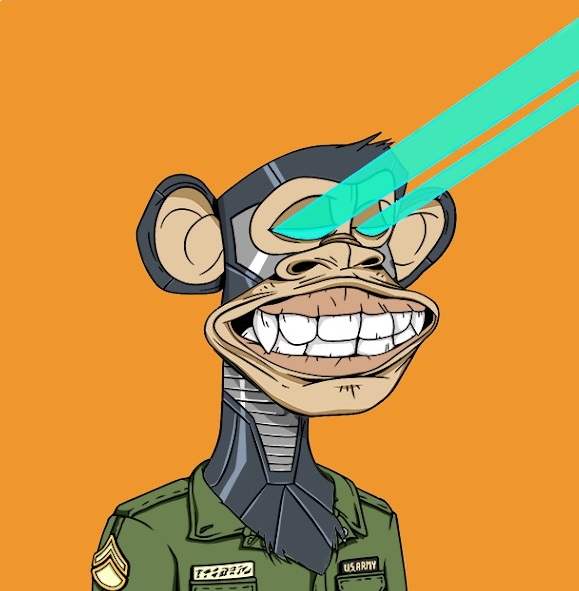 Yuga Labs, the company behind the Bored Apes, made headlines last week for a mega acquisition in the world of NFTs: they bought the CryptoPunk portfolio of Larva Labs, their biggest competitor. The launch of ApeCoin comes right on top of that. The startup Yuga Labs makes no secret of its big ambitions. It is clear that the company does not want to limit itself to issuing profile photo NFTs.
Incidentally, the airdrop was done by a specially created DAO, to avoid problems with the SEC. In this ApeCoin DAO there are no people from Yuga Labs.
The future of ApeCoin
The launch of ApeCoin marks the first time an ecosystem exists that combines its own NFT collection with its own currency (ApeCoin is an ERC-20 token on Ethereum, the standard for fungible tokens).
At launch, the total market value of ApeCoin was immediately over a billion dollars. This immediately puts the coin in the top 100 of all crypto assets.
What could make ApeCoin a resounding success? Perhaps Yuga Labs will succeed in creating successful online games, for example, in which ApeCoin would be needed to obtain valuable items. Also, ApeCoin could have a role in its potential own marketplace for NFTs, which would allow Yuga to compete with OpenSea. Plus, there are surely all sorts of possibilities for yet unimagined Web3 applications.
If Yuga succeeds in becoming a leading platform of Web3, then it is to be expected that Apecoin will become much more valuable. But the former is of course by no means guaranteed for this young company in the exploding world of Web3.
Clever trader borrowed 5 Apes to claim airdrop
Fun fact: an anonymous trader was able to claim over 50,000 ApeCoins by very briefly borrowing 5 Bored Apes. To be able to carry out this so-called flash loan and associated airdrop, he only needed to buy 1 Ape. That Ape acted as collateral for the "vault" containing the 5 Apes of which nobody had claimed the airdrop yet. The trader, who cleverly exploited a vulnerability in the airdrop system, then sold his ApeCoins for about $1 million.