In 2021 and the first few months of 2022, it was a trend among miners in the U.S. to hold on to their Bitcoin, hoping for price appreciation. That has tilted since early spring 2022: Bitcoin miners have become net sellers. What's the reason?
The major Bitcoin mining companies (Marathon, RIOT and Core Scientific) from the US announced their May figures last week. Riot sold 250 of the more than six thousand BTC on its balance sheet. Core Scientific sold nearly 2,700 Bitcoin. Marathon announced that it has not yet sold any Bitcoin but is considering doing so. Already since fall 2020, this company has not sold a satoshi.
Below is a table of miners' global sales activity (red is net selling).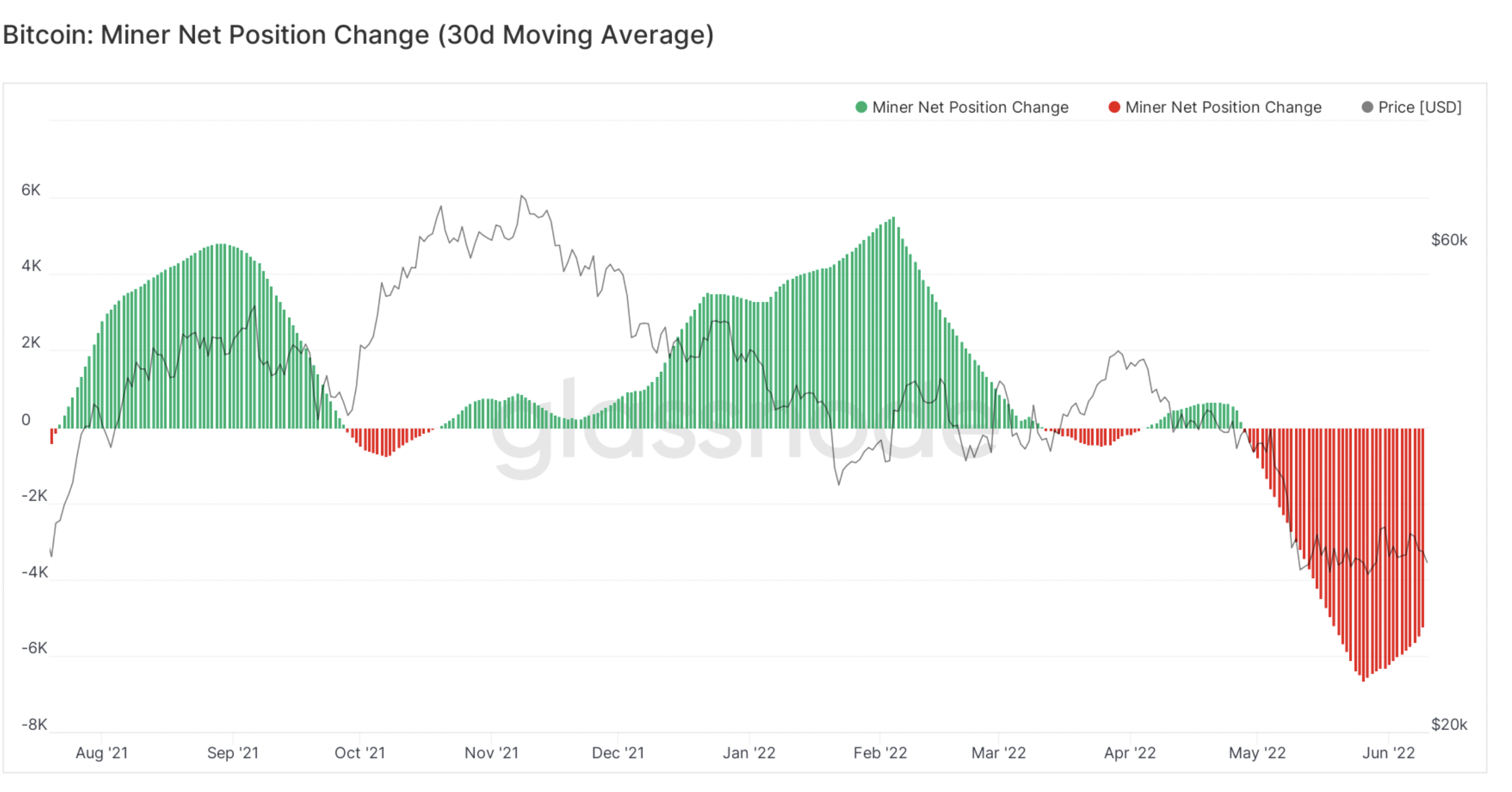 Limits to hodling
The trend of miners in 2021 to hold Bitcoin showed that they were increasingly moving away from the business model of for example oil producers, who sell their stock all the time. So these miners were making the transition from production companies to holders.
Of course, there is a limit to this strategy. The sky-high energy bill has to be paid and therein lies the first problem: energy prices have risen considerably in recent months.
Challenging market conditions
A second problem arises with the financial tools miners have to raise capital without selling their Bitcoin. For example, borrowing money with their Bitcoin as collateral. Or earning interest on their Bitcoin. The problem is that those returns are lower in a bear market, with the price of BTC falling. Their own share prices have also fallen significantly, which makes raising money by issuing shares less profitable. Meanwhile, these companies are all scaling up and/or have ambitions to become carbon neutral, which costs money.
Conclusion
Miners believe in Bitcoin's future price appreciation, at least we should assume so. If at all possible, miners naturally hold or only sell during periods of strength. The fact that they are selling at these low prices says something about the difficult economic situation we are all in. Right now, it is a matter of surviving the bear market - for all of us!