'The most significant attack on digital freedom I've ever seen', 'A travesty', 'like when they tried to get automobiles to comply with horse-and-carriage laws.' These are a few reactions of the crypto community to US Senator Warren's proposed law: the Digital Asset Anti-Money Laundering Act.
The proposed bill, jointly introduced by Warren and Republican senator Marshall, wants to bring know-your-customer rules to crypto participants such as wallet providers and miners.
What is the stated intent behind the proposed law? Warren:
'Rogue nations, oligarchs and drug lords are using crypto to launder billions, evade sanctions and finance terrorism. My bipartisan bill puts common-sense rules in place to help close crypto money laundering loopholes and protect our national security.'
The candidate law proposes the following regulations, among others:
It would classify miners, validators and 'unhosted wallet providers' as money service businesses.

It would prohibit financial institutions from transacting with coin mixers and privacy coins.

It would classify anyone developing non-custodial wallets as money transmitters, requiring a license.
In one sentence, this would force anyone who helps maintain public blockchain infrastructure to register as a Financial Institution. As a Financial Institution, people then would have to record the personal information of every person who uses their software.
Fierce criticism
The crypto community has unanimously and fiercely criticized the proposed law. The gist of the counter argument is that it would undercut the very permissionless (anyone can join) foundation of crypto, whereas it wouldn't help to prevent disasters like the FTX crash. It would stifle innovation in the US and push the industry off-shore.
Criticism is also directed at the strange categorization as money transmitters of developers who write code for crypto wallets. Compare it to old-fashioned, leather wallets, which are by the way simply called wallets and not: 'unhosted wallets'. Is the factory who makes the leather into a wallet a financial institution? Would the market salesman who sells you the wallet need to see your passport first?
Indeed, what happened to the idea that transacting cash money between to persons is an act that is nobody's business, not of the government nor of any corporation or potential hacker? Bitcoin was developed to be a digital form of cash. The law would undermine this very purpose.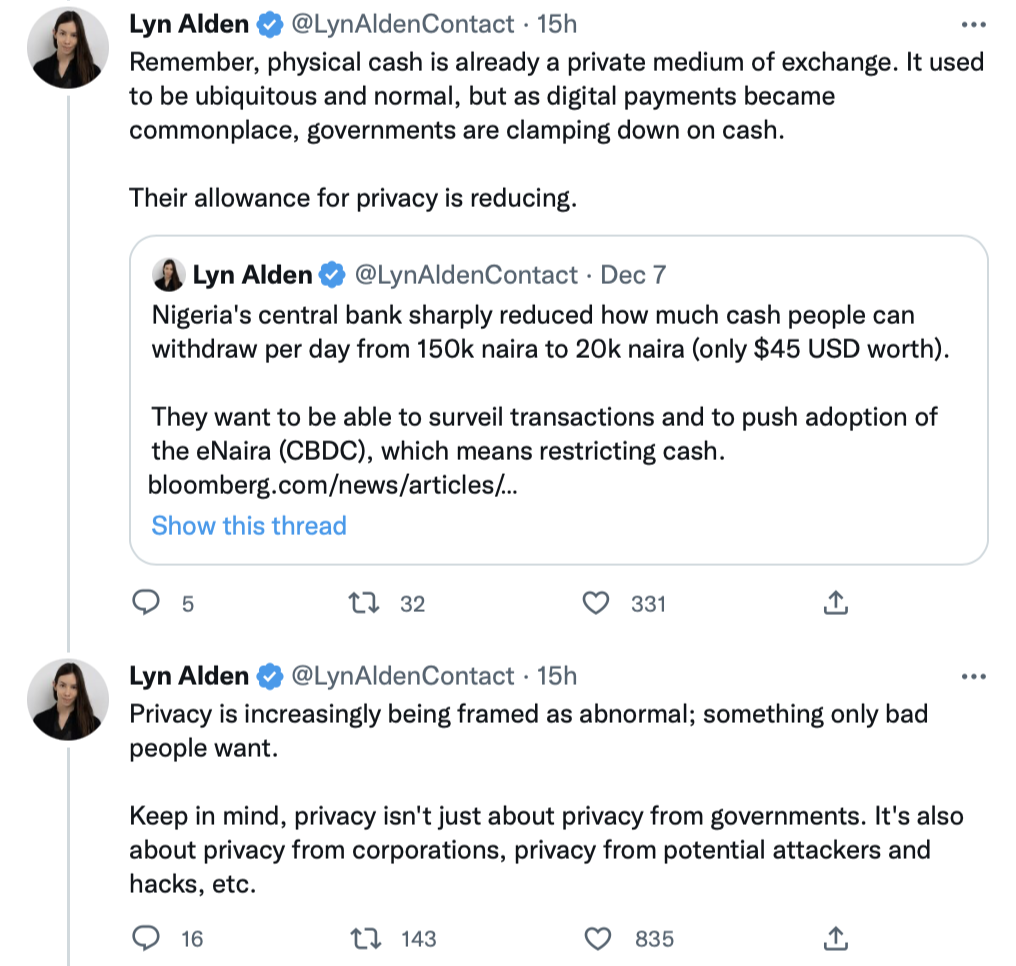 Conclusion
It is very uncertain if the proposed bill will pass. If it will, the US court system will have to decide whether it violates consitutional rights. Writing code and running software usually fall under freedom of expression. Prior attempts to regulate the writing of software have been prevented by U.S. courts on numerous occasions.