Thorchain is a respected decentralized exchange with some unique properties. Trust Wallet a respected non-custodial wallet with a large user base. The integration of the two could be beneficial for Thorchain's usage and its token(RUNE).
Trust Wallet has 10 million active users. It is a mobile app that supports buying, exchanging, and staking thousands of crypto assets on multiple blockchains. Trust Wallet joined the Binance ecosystem in 2018 and is now the official crypto wallet of Binance Smart Chain (BSC). It's integration with Thorchain will give new options to Trust Wallet's users - and it will give potentially many more users to Thorchain.
What makes Thorchain special?
So what makes Thorchain so special among decentralized exchanges (dexes)? It was the first cross-chain dex and it is still the largest. Contrast this cross-chain aspect with a dex like Uniswap, where you can only swap tokens that are Ethereum-based. Sure, you could swap other assets, but only in 'wrapped' form, such as wrapped Bitcoin (WBTC). That comes with counterparty risk: if the party who custodies your Bitcoin and issues the wrapped token goes bankrupt, the token becomes worthless (this happened with wrapped Bitcoin on Solana, issued by FTX).
Thorchain makes cross-chain swaps possible by without having to 'wrap' them when they are moved to a different blockchain. In doing so, Thorchain is a sort of change machine for your crypto. Let's say you want to swap your Bitcoin for Ether without using a centralized exchange. On Thorchain you can do this the DeFi way.
Thorchain works with liquidity pools, just like other dexes. Every native coin like ETH and BTC is paired with Thorchains coin RUNE. This means that every liquidity pool is made up of 50% RUNE and 50% of another coin. As more people use Thorchain, more fees are collected and the incentive to join becomes higher. This drives up RUNE's price, as it gets increasingly bonded in liquidity pools. By the way, for Bitcoiners who don't like holding anything other than Bitcoin, Thorchain launched a new product last month: Savers. It allows native bitcoin to be included in liquidity pools — without the risk of impermanent loss, nor the need to hold RUNE.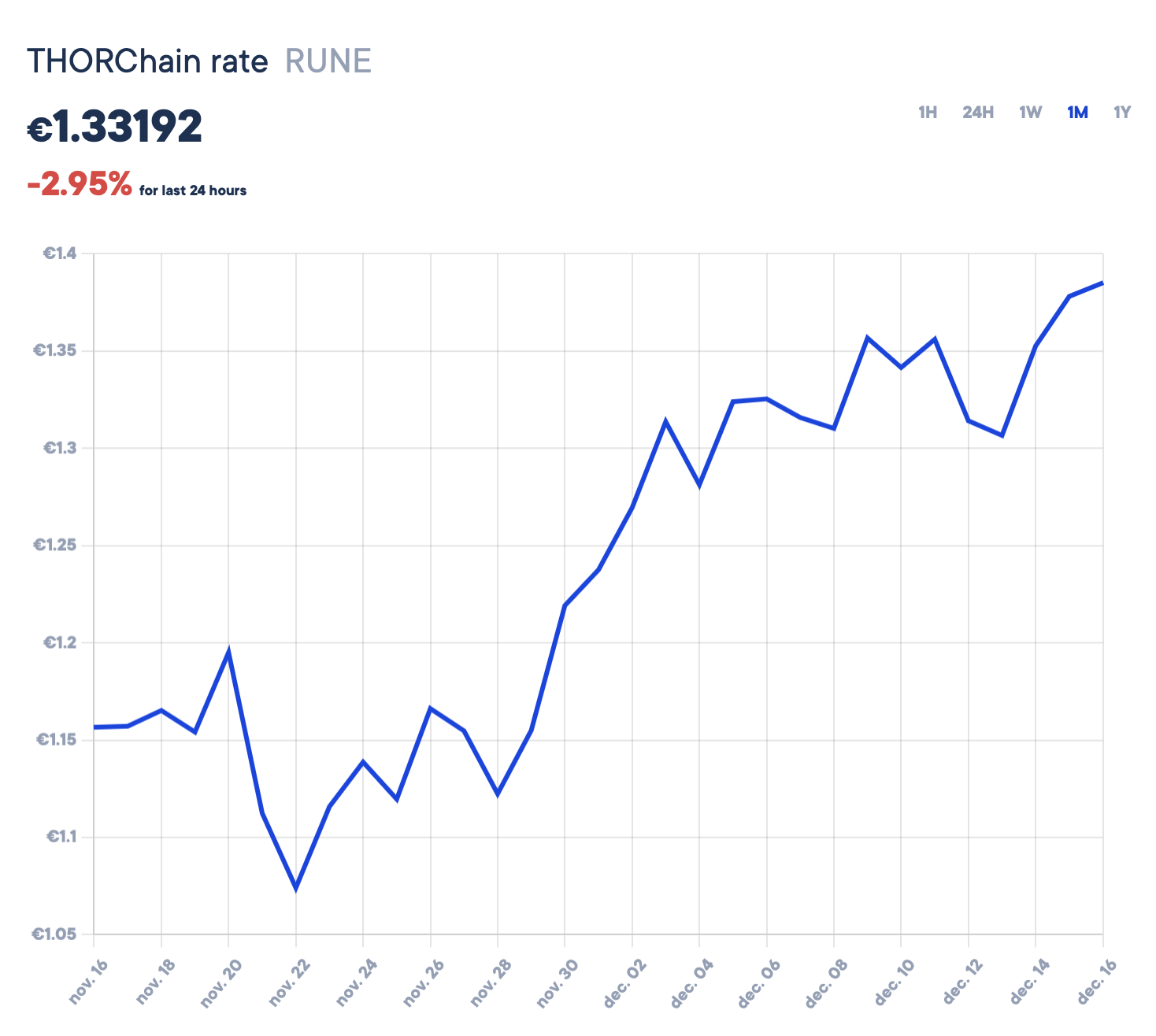 Conclusion
Trust Wallet could bring more users to Thorchain, as Trust Wallet has the user friendliness and... the users. This could be good for the liquidity pools on Thorchain. There must be enough coins in these pools to make swaps possible and affordable. In the current bear market, dexes struggle with thin liquidity.