Tesla, Block and Blockstream are teaming up in Texas to mine Bitcoin with solar power. The project team of this pilot aims to prove that mining can finance emission-free energy generation.
Blockstream is the company of Adam Back, an OG cypherpunk. Block (formerly Square) is the payment app led by Jack Dorsey (formerly Twitter). Tesla needs no introduction.
The facility is fairly modest with a production capacity of 3.8 megawatts and, in addition to panels, will have a Tesla Megapack: essentially a battery to store production so that mines can continue running at night. The facility is off-grid, meaning that no connection to the grid will be made (yet).
The project's dashboard will be publicly accessible and show real-time metering data. For example the energy output and the total number of bitcoins mined. In the future, the dashboard will also show data on energy storage.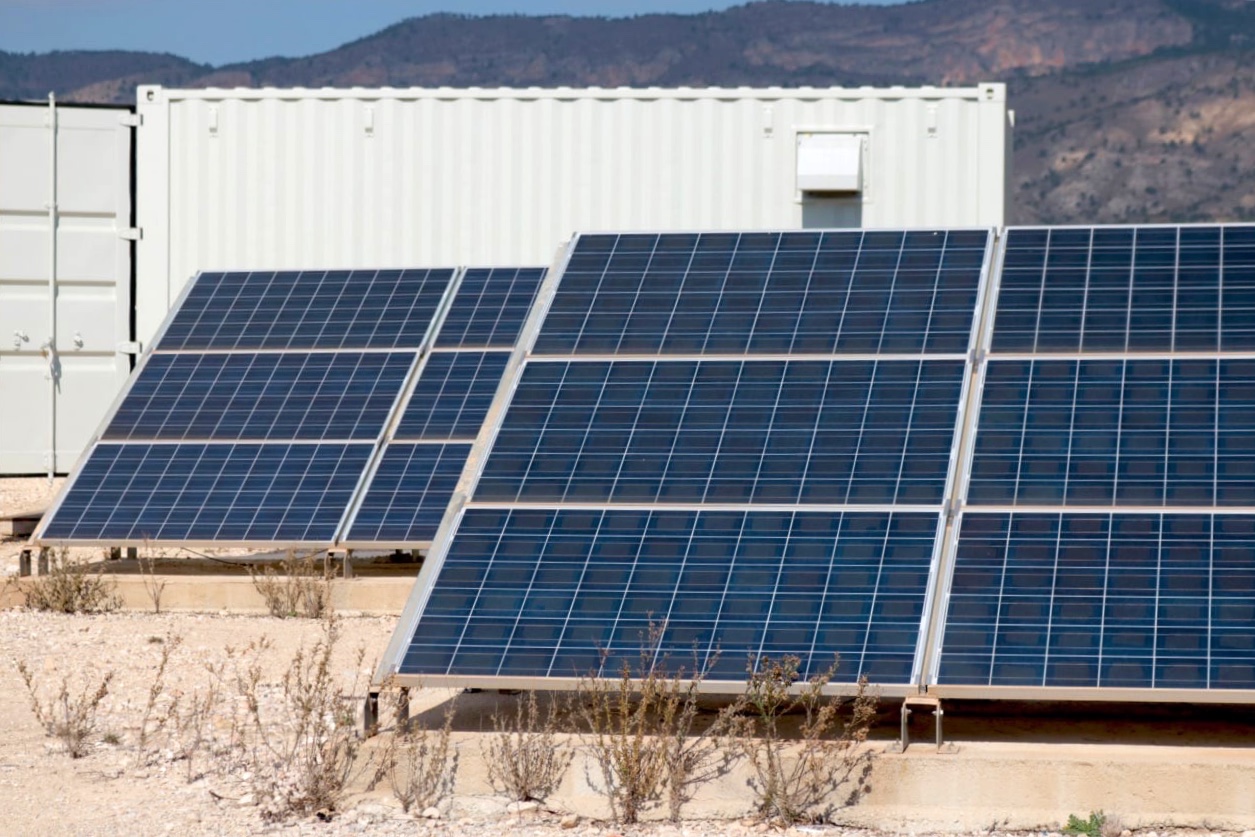 A Bitcoin mine near a solar park in southern Spain (photo: powcointainers.com)
Why Texas?
West Texas, in particular, is a place where the sun shines a lot and where it is also windy. The only problem is that in the sparsely populated area, there is not yet enough infrastructure in place to move the generated electricity to end users. The chicken-and-egg problem of where to invest first - generation or transmission - is solved by Bitcoin mining: that can work as a subsidy to the construction of renewable generation capacity that is not yet sufficiently profitable in the traditional electricity market.
Wind in phase two
If the pilot phase of the project is a success, wind power will also be added, says Adam Back. The addition of wind would allow the mines to continue running at night without having to use the Megapack, which would obviously make the project more profitable.
If the project succeeds, it will be another example of how solar and wind can make Bitcoin's energy consumption more sustainable. Another example of this is the integration of Bitcoin miners into the greenhouse.