The US government has just given itself another opportunity to put some Bitcoin on its balance sheet. The Department of Justice found 3 billion worth of Bitcoin on a computer in a popcorn can in the bathroom of a man in Georgia. He had hacked the online dark market Silk Road ten years ago.
The seize happened in late 2021, when Bitcoin was in a bull market. The 50 thousand BTC are currently worth around 1 billion dollars. But at the time, in dollar terms, it was the second highest seizure ever by a government (the largest was 3.6 billion from the Bitfinex hackers 'Razzlekan, the Versace Bedouin' and her less colorful husband).
How did the suspect hack Silk Road in 2012? He apparently found a vulnerability in the dark-web market that somehow allowed him to withdraw more coins than he had deposited out of his account. Creating multiple accounts and draining them, he withdrew 50 k BTC within a few days.
Under the floorboards of a bathroom closet
The man, named James Zhong, has pleaded guilty to wire fraud nine years after the fact. He held the private keys of his Bitcoin on a single-board computer in a safe under the floorboards of a bathroom closet. He also kept 600 thousand dollars and some precious metals there.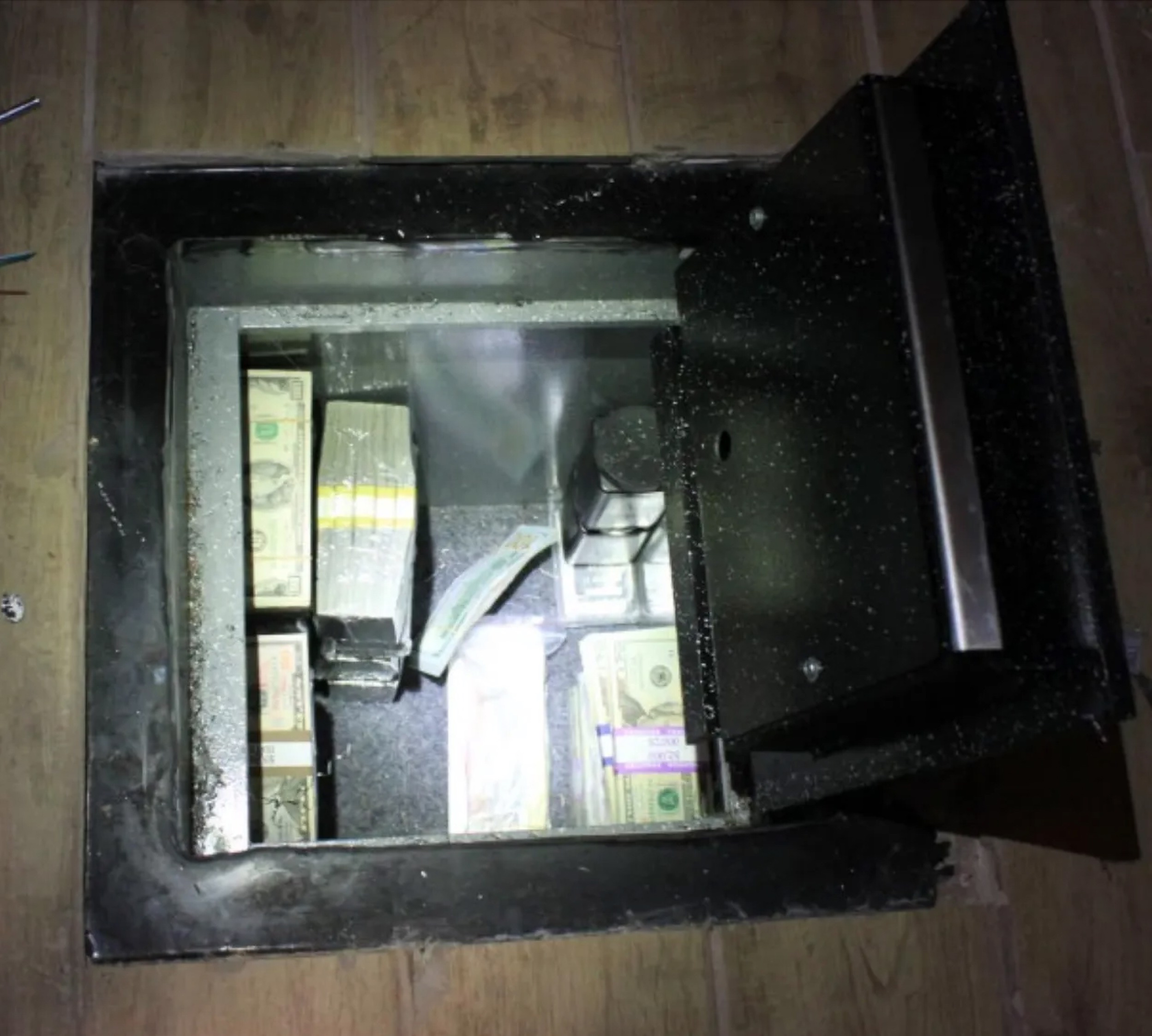 Photo: Department of Justice
Why was the loot only found now? Probably because on-chain detectives get better and better. Also, Bitcoin was never intended as a privacy coin. For on-chain analysis companies like Chainalysis - which governments partner with in these cases - it is easy to track individuals once they start moving their BTC. Once coins start being deposited on an exchange, that requires clients to hand over personal data. This appears to have happened to Zhong, even though he appears to have been quite disciplined.
Silk Road was brought down by law enforcement in late 2013.
Governments auctioning off BTC
It's not the first time, of course, that governments seize Bitcoins from individuals. In most cases, they auction it off. This happened in the US in 2014 and 2015, for example. The 80 thousand or so Silk Road Bitcoin they seized back then were worth around 20 million dollars at the time. In 2017, Bulgaria allegedly seized 213,519 Bitcoin in the course of an investigation of a customs hacking fraud. It's not known where these BTC went. The government recently denied confiscating or holding this amount of Bitcoin...