Unlike its predecessor and source of inspiration Dogecoin, Shiba Inu doesn't have its own blockchain. Instead, it's a token on Ethereum. Any proud dog breed would obviously bark at this situation. And that's exactly why Shiba developers have been working on their own chain: Shibarium. A testnet will probably launch in the coming weeks.
When all is released (When exactly? 'avoid asking wen'), SHIB coins will be migrated to Shibarium, which will be a Layer 2 on Ethereum. This means that the new chain can benefit from the security of the Ethereum main chain, while routing transactions from the expensive Ethereum chain. This will make transaction fees lower for users of the Shiba ecosystem. Think transaction costs of pennies, and settlement in seconds.
Shiba NFT's?
Higher throughput and lower costs would mean Shibarium could allow for different industry areas such as metaverse, web3 innovation, and gaming. These are at least the areas the Shiba developers mention in a blog post. Also, they envision Shiba NFT's: 'Just like its layer 1, Ethereum, Shibarium allows for the creation of chain-specific NFTs. Event tickets, items/assets used in games, art and music, and digital real estate are just a few of the possible applications for NFTs on Shibarium.'
BONE
SHIB isn't the only token in the Shiba Inu ecosystem. Bone will be the token to pay for gas transactions in the to-be released Shibarium. Validators and delegators are paid in BONE. Currently, BONE is already a governance token. The Shibarium testnet will utilize a BONE test token, so that users and developers can do tests on the network.
BONE pumped after the release of the above-mentioned blog post. SHIB stayed relatively flat but is still up 4% (BONE can be traded on Uniswap for example, or on Shiba's own dex Shibaswap).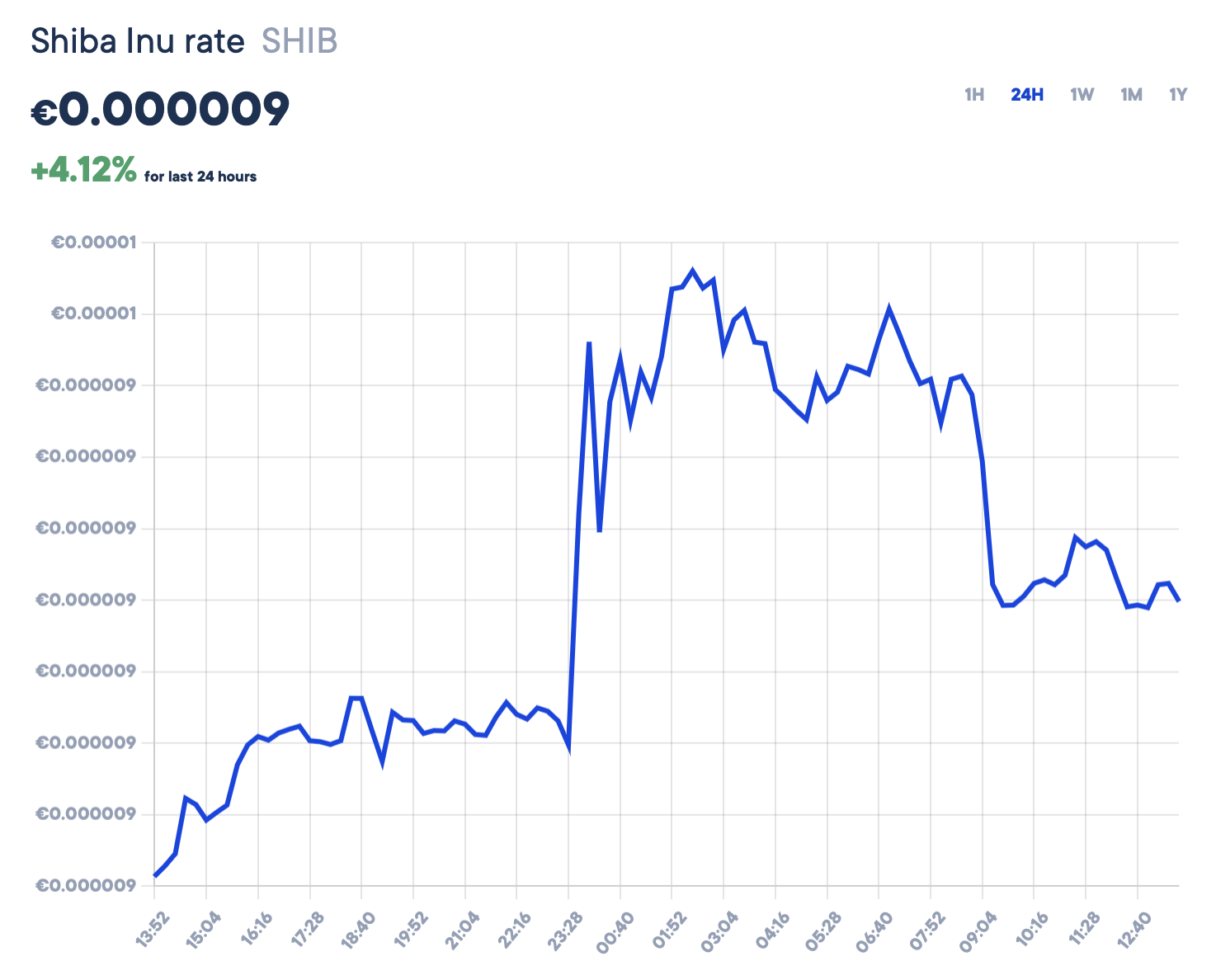 Conclusion
Meme coins like SHIB are no longer a joke. Their developer teams have simply reversed the usual order of things. First, they grab our attention with the meme, which builds a community. Then, they start building for their community.