The dog coins are gaining steam. Around the announcement of Doge's Dogechain, SHIB's share price also pumped about 30%. Although there was no immediate cause, Shiba Inu has many projects in the pipeline. For example, it is launching its own layer 2: Shibarium.
With Shibarium, which is expected in the coming months, Shiba Inu will have its own blockchain. In this case it is called a Layer 2, because Shiba remains connected to Ethereum. The layer 2 is a solution to route transaction volume from the expensive Ethereum to an additional layer.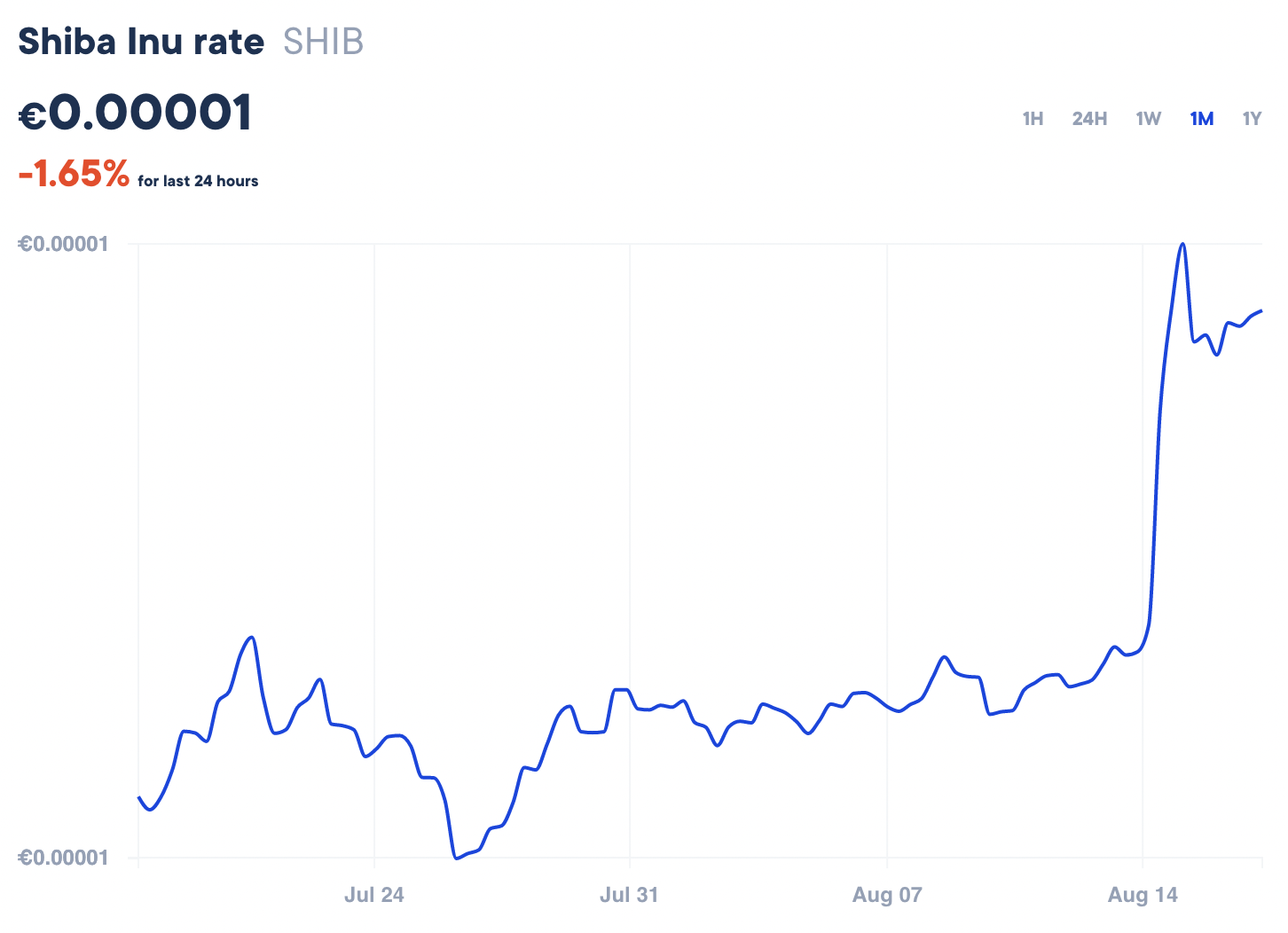 Since SHIB is a token based on Ethereum, transaction costs were high. With its own Layer 2, that problem will be solved. The army of Shiba enthusiasts is eagerly awaiting Shibarium.
After the launch, SHIB coins will be migrated to Shibarium. A blog post from the developers talks about transaction costs of pennies, and settlement in seconds.
An entire Shiba ecosystem
Shiba wants to build a whole ecosystem of applications using Shibarium. The following is part of this:
ShibaSwap (BONE): this is a decentralized exchange (dex) on which SHIB can be exchanged for other coins. The value locked in is 73 million. By the way, that's not much compared to dexes like Uniswap, where the value is around 6 billion.
Shiba The Metaverse: a completely proprietary project featuring virtual real estate - Shiba Inu Lands - that can also give users a passive income. Holders of Shiboshi NFTs get land in this Metaverse.
Shiba Inu Games: actually two games. Both a classic mobile game and an NFT game that will also use Shiboshi NFTs.
Dog coins are here to stay
Not only Shiba Inu and Doge have worked hard in the past year. Floki Inu also recently came out with similar news from developers: Project L. That's a so-called "locker" or vault, which can lock up digital assets for long periods of time and make them inaccessible - even to the owner.
It all goes to show that memecoins and dog coins, (which many crypto influencers scoffed at during the previous bull run) are becoming more and more serious. Memecoins simply reverse the order of traditional crypto projects. Simply put, they start with the meme and then build.
And why not? If you have a community of enthusiastic holders, you can then start working on use cases for all those coins. First the army, then the armour.