From the crypto world, reactions are pouring in to Elon Musk's hostile takeover bid for Twitter. The gist: this is an opportunity to rebuild the network on a decentralized model. Of course, there is also a lot of skepticism: 'They won't allow it.'
Firstly, it remains to be seen whether Elon Musk's offer will be accepted by the shareholders of Twitter. Like an elephant in a china shop, Musk is rushing towards his goal, which some doubt is his goal at all. Maybe he just likes the riot? Twitter shares are currently trading much lower than Musk's bid, which goes to show the market has its doubts if this will go through.
Musk himself says he aims for a Twitter that censors less and in which everyone can say what they want, within the boundaries of the law. He also envisions the source code being published open source on GitHub and anyone being able to make suggestions. Finally, he wants to do something about spam and scam bots.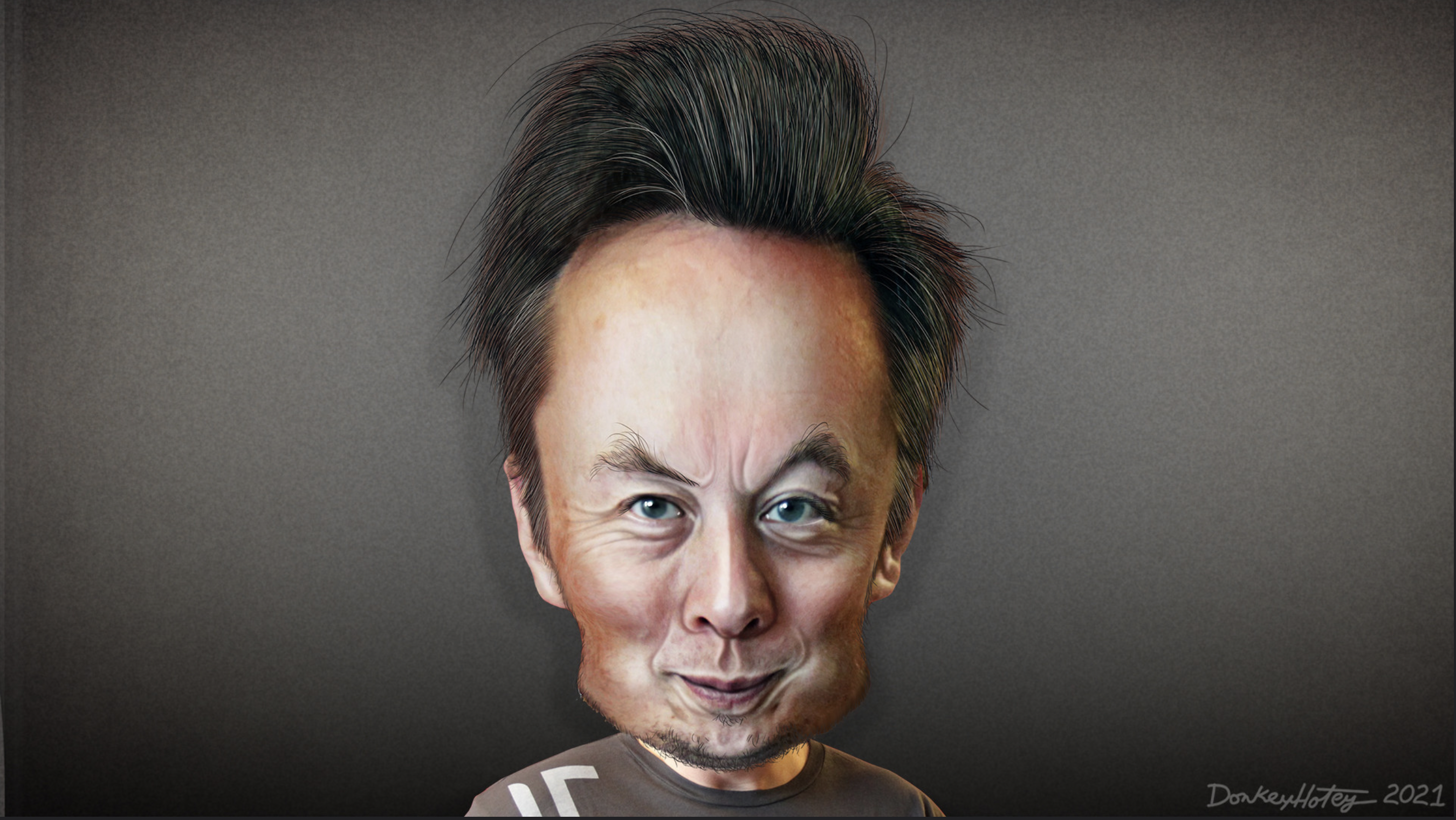 Caricature by: DonkeyHotey
Crypto Twitter: the chance to make Twitter Web3
Crypto Twitter recommend that Musk make Twitter Web3. That is, to give users ownership. Nobody buys anything for likes and followers. But by giving Twitter its own currency, people who contribute something would also be financially rewarded. This, for example, is the opinion of Raoul Pal:
"Twitter now has a huge opportunity to get Web3 right and scale it. [...] Create a token system. [...] People who add value to the network get tokens. The token economy is probably worth 10x the equity value."
Sam Bankman-Fried, founder of FTX, envisions Tweets being encrypted and put on chain, with the sender able to choose who can read the Tweet. Twitter could also charge a fee per Tweet of, say, a cent or a tenth of a cent. A form of proof of work, which would discourage spam bots.
'Not going to happen'
Although the crypto community agrees that Twitter is hopelessly 'Web2', people think it's a slim chance that it will actually happen.
CEO of crypto hedge fund BlockTower Capital Ari Paul said:
"Anyone thinking this is a path to decentralization hasn't been paying attention. You can look at basically anything Dorsey or Musk has ever touched (or almost any company ever.) We won't get censorship resistance or "freedom" as a 'gift' from a capitalist. We'll get it by building alternatives."
Financial analyst Nic Carter looks at it from the perspective of the powers that be:
"I don't think the regime will allow Elon to control the most important media organization out there. Not if he bids $100 per share. It's not about money, it's about a corporate entity that is an outsourced and fully cooperative arm of the state."
There is also criticism of the naive enthusiasm of some fanboys/girls of this potential takeover. According to creator of Dogecoin Jackson Palmer, "It takes some pretty impressive mental gymnastics to associate any type of 'freedom' with the richest man in the world initiating a hostile takeover and forcing one of the largest public social media platforms private."
April 14, 2022