Nike will launch .Swoosh ('dot swoosh') tomorrow. It seems to be a blend of an NFT marketplace and a platform for cocreation. Another big event in the NFT world is the collaboration between Cristiano Ronaldo and Binance, launching his NFT collection. F1 team Red Bull is also involved in the new economy of digital ownership: it will feature an Azuki on their cars.
On Nike's to be launched web 3 platform, people will be able to show off their virtual sneakers. They can store their digital collectibles in a wallet hosted by BitGo, exclusively set up for Nike's market place. Polygon is the chain that powers the project. "It will be a place where our community can come in and co-create that future with us," according to Ron Faris, GM of Nike Virtual Studios. "You can collect, trade, and flex Nike virtual products. You can go to IRL events with your token-gated virtual creations."
By the way, the word NFT is not even mentioned on Nike's .Swoosh launch page. The renowned sneaker brand speaks of virtual creations. Admittedly, this term rolls better off the tongue than NFT. No matter how you may call them, Nike is by far the largest traditional brand in NFTs. Analysis by Dune Analytics has shown that Nike is the leader when it comes to revenue in the NFT world. Nike's NFT-related projects have brought in a total of 185 million (date: August 2022). Dolce & Gabbana was a distant second with 25 million in revenue.
What is in it for Nike?
Nike will solidify its position as a leader in the transition of collectibles from 'meat space' to the metaverse. Sure enough, people will still wear real-life sneakers. But these could in the future be 'twinned' to NFT's. Buying a sneaker NFT, for example, would give you instant access to the online version of the sneakers, which you can wear in a game or other metaverse application. But the NFT would also give you the right to the sneakers themselves. Those might be delivered at your home. There is a chip in them that proves you have the NFT and thus can function, for example, as a ticket for Nike events.
What's in it for Nike, besides a leading role in this burgeoning industry? Royalties. Now that Nike owns this big NFT marketplace, it owns royalties on resales. Currently the resale market of sneakers is outside of their grasp. With NFT's, though, creators can program royalties in the smart contract, whenever the NFT changes hands. By the way, Nike promises co-creators a slice of the royalties on resales.
Ronaldo launches NFT collection with Binance
Legendary soccer player Cristiano Ronaldo has partnered with Binance. His first NFT collection will drop on November 18, on Binance's NFT market place. Of course, the collection will be about himself ;). It will feature seven animated statues with four rarity levels. Each NFT statue shows Ronaldo in an iconic moment from his life, from his childhood in Portugal to famous bicycle kicks. Bid prices for the rarest NFTs start at 10.000 dollars. Depending on the rarity, buyers will get perks such as a personal message from Ronaldo and signed football shirts.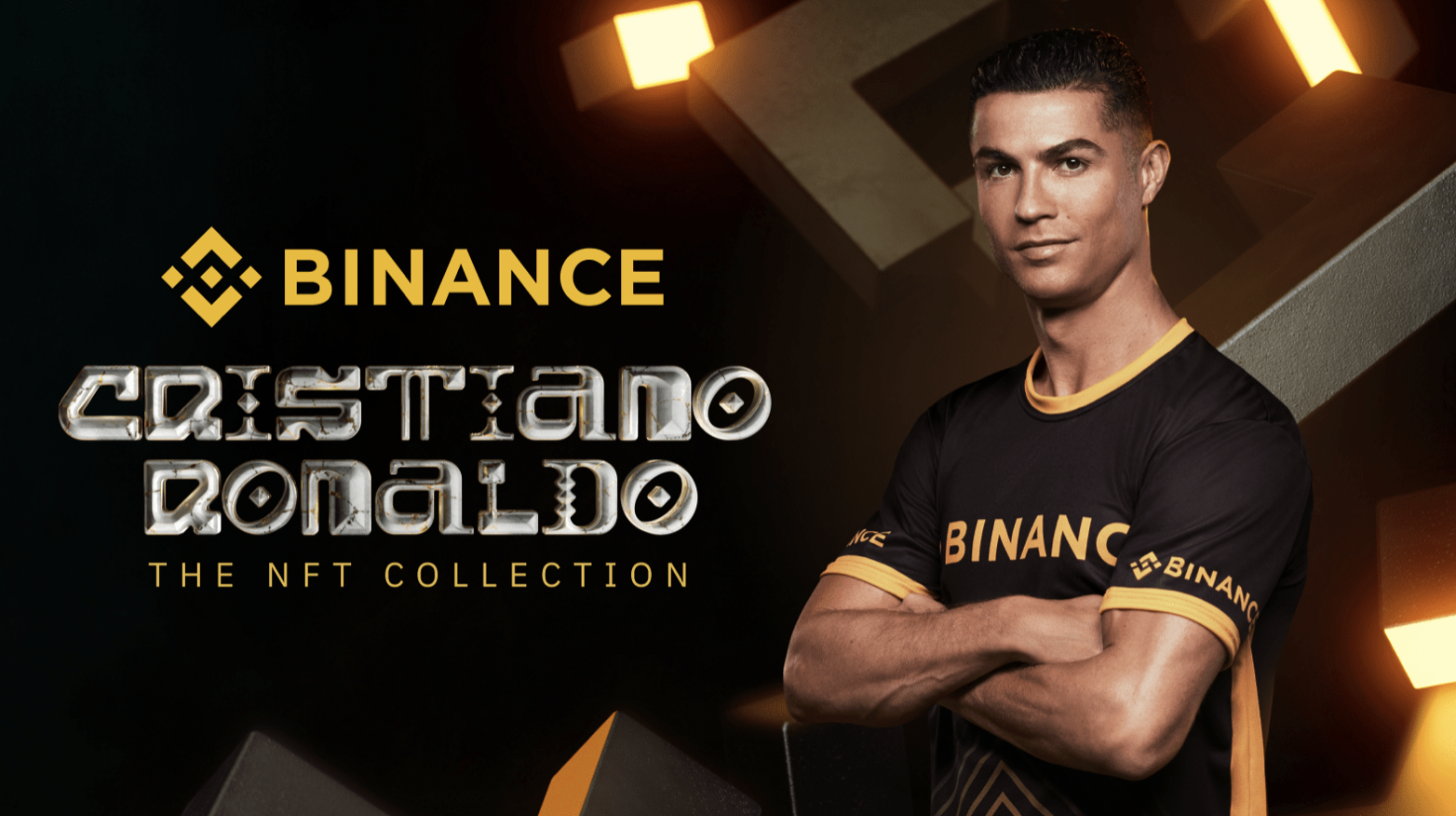 Red Bull: Azuki NFT on cars
Like a handful of Formula One racing teams, Red Bull has a crypto company as a main sponsor: Bybit - Mercedes, until very recently, had the FTX logo on their cars. Bybit will launch (on Tezos) a limited-edition collection of the so-called Lei the Lightning Azuki. The Azuki's are a top 10 NFT collection.
In the final race of this Formula 1 season, the Azuki will be displayed on Max Verstappen's and Sergio Perez's cars.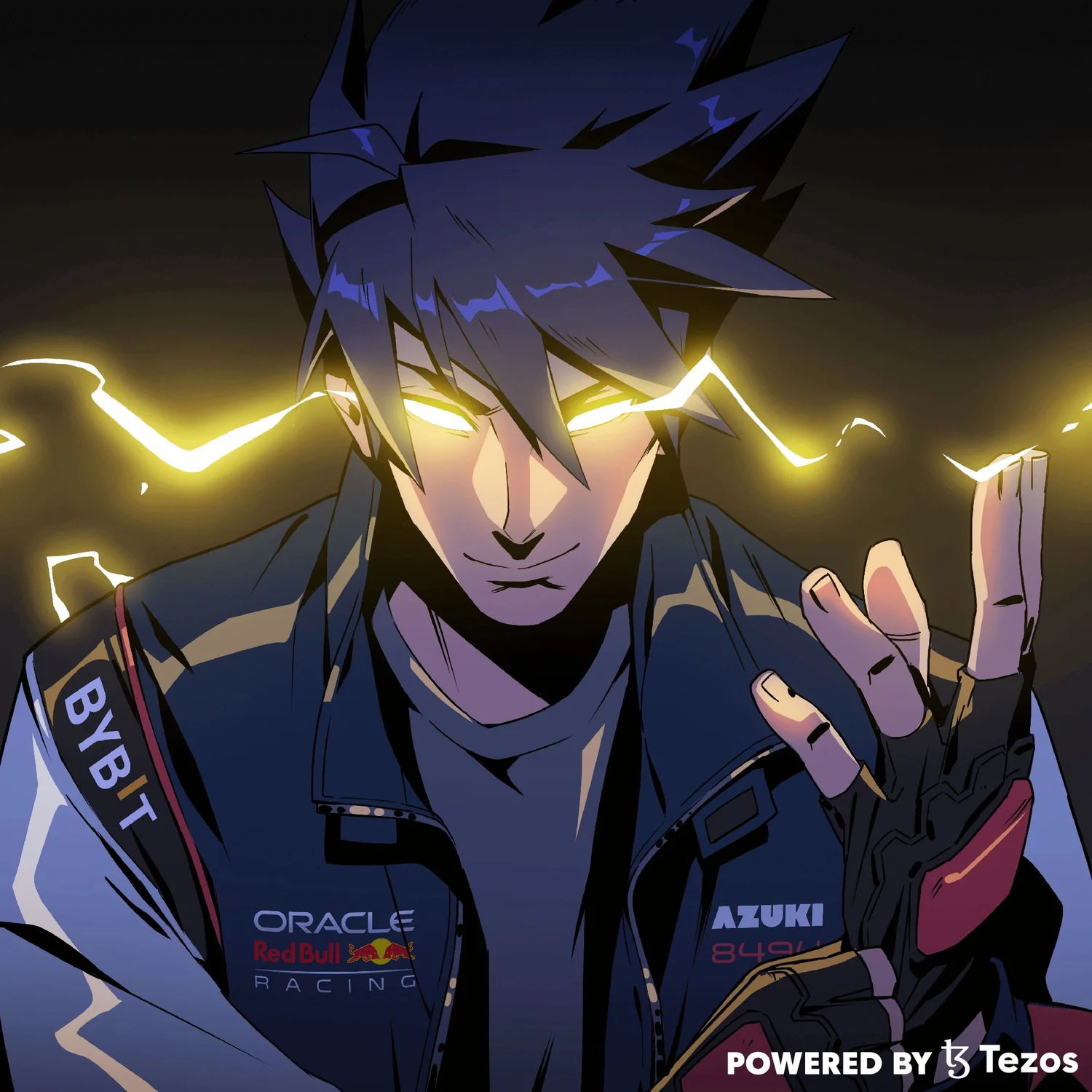 Conclusion
The timing of these launches may be a bit unfortunate, considering the turmoil around FTX and the bear market. But still, it is another sign of the 'bullish winter' we are in. It is clear the NFT hype is only just picking up steam. It's set to become a big factor for luxury brands, entertainers, and athletes.