What do you really own when you own an NFT? Just the jpeg, or do you also have the right to do whatever you want with it? The key question is whether you can also use the NFT for commercial use. According to recent research by Galaxy Digital, this varies from one NFT project to another and the way it is presented is sometimes misleading.
Galaxy's research shows that the publishers of the largest NFT collections do not transfer intellectual property (IP) to buyers. The exception is World of Women, which makes a noble attempt. The problem with their legal construction is that it is unclear whether the IP assignment agreement still applies automatically after resale of the NFT.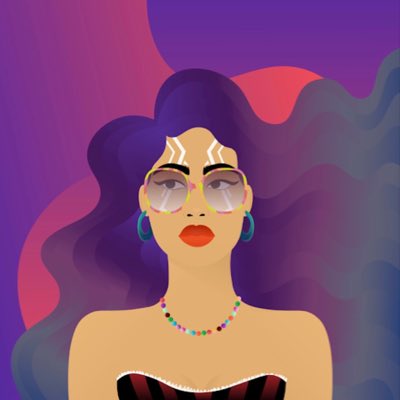 Example of World of Women NFT
In most NFT projects, the right of owners to do whatever they want with their NFT - for example using the image for their web shop - is not as well established. Different projects handle this differently.
For example, as an owner of a VeeFriend NFT, you may use the image for personal use but not for commercial use. At Doodles, you are allowed to earn up to $100,000 for merchandise from your Doodle. At least that's clear if you read the fine print.
Creative Commons License
In yet other projects, the publishers attach a Creative Commons 0 license to the NFTs. That's a standard license to invest intellectual property in the public domain. You see these licenses, for example, with some photos on Wikipedia pages. Anyone can use these images for commercial use. That is nice for NFT owners but obviously doesn't give them any different rights than non-owners.
All the previous need not be a problem, as long as buyers know what they are buying. According to Galaxy, Yuga Labs in particular, publisher of Bored Apes, has been misleading about who owns the intellectual property. That, in fact, is simply Yuga Labs. The owner of an Ape only owns an ownership contract on the blockchain, pertaining to a certain image.
Other NFT News
The news comes at a time when, for the first time in five months, the CryptoPunks were worth slightly more (measured in bottom price) than the Bored Apes. This, by the way, is probably not related to the news. Since January, the OGs of the NFT world have been creeping closer to the value of the Bored Apes. Who knows, they may soon recapture the lead position for good.
Nike by far largest in NFTs
An analysis by Dune Analytics shows that Nike is the leader when it comes to revenue in the NFT world. Nike's NFT-related projects have brought in a total of 185 million.
The top 5 are:
Nike: 185 million
Dolce & Gabbana: 25 million
Tiffany: 12 million
Gucci: 11 million
Adidas: 10 million
The list shows that 10 brands have made at least a million in sales. A nice start, but indeed... we're still early.