MicroStrategy and its former CEO Michael Saylor have been ridiculed by critics and admired by Bitcoiners. The bet that the company took in 2020 is risky since it involves converting all the available cash into Bitcoin. It took this mantra to an extreme by issuing unsecured convertible bonds and taking out loans to buy even more Bitcoin. Needless to say, the bet got bigger and riskier with every step the company took on its way to becoming a true Bitcoin whale.
How did the Bitcoin community react to the news and how will this change the company's policy?
Biggest fish in the sea
MicroStrategy is the largest known business entity that holds Bitcoin. Of course, this is only true when excluding crypto exchanges and brokers, but the dedication to that mission is still outstanding. Usually, a business is looking to manage risk by diversifying its portfolio and holding large amounts of cash.
When it became apparent in 2020 that inflation could pose a risk by devaluing large cash positions, Michael Saylor came to a radical conclusion. To avoid deterioration the surplus cash must be converted into Bitcoin.
Since MicroStrategy and its subsidiaries started buying in 2020, the company used up all of its powder at high prices. While the dollar-cost average effect is known to have several advantages, the bar has been raised high to reach breakeven. With an average price close to $30,000 the company faced a heavy unrealized loss when Bitcoin fell to $15,000 in November 2022.
The winner takes it all
But this sinister outlook on the future of Bitcoin didn't change the policy on Bitcoin. MicroStrategy kept buying BTC and made it clear that it wouldn't flinch if the prices would drop down further. It was last week when MicroStrategy announced another big Bitcoin purchase.
That purchase lowered the average price down to $29,803 and with the current rally going on, MicroStrategy is officially back in the green. The company was sitting on an unrealized loss since June 2022 and took massive heat from its critics. Some even declared MicroStrategy dead and warned that this wasn't the first time that Michael Saylor blew up a company.
Results often speak louder than words and with the recent price surge, MicroStrategy can prove that investing over $4 billion in Bitcoin wasn't just a cranky idea.
Bitcoin community cheers over the success
The community reacted in the way that was expected: by posting more memes. Most of them cheering over the fact that Saylor finally made it. Other ridiculing overly bearish influencers called out the ongoing rally to be fake.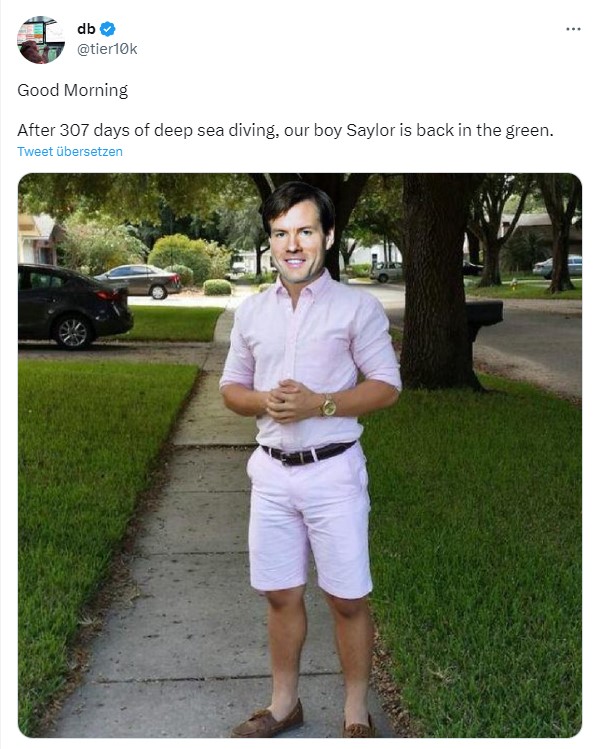 Neither MicroStrategy nor Michael Saylor issued an official statement on reaching the important milestone. It is expected that the policy on Bitcoin won't change and that the company will keep on buying whenever it is possible. At the time of writing MicroStrategy controls 0,7% of Bitcoin's total supply.
Featured Image: © DCStockPhotography / Shutterstock.com