The price of MATIC has been doing well lately. There is also fundamental news that makes analysts optimistic about Matic in the coming bull market. Its partnership with Reddit is a case in point.
Since its June 2022 low of 31 dollar cents, the price of MATIC has tripled. With that, it is doing better than Ethereum, for example. The number of MATIC listed on crypto exchanges has been falling hard in recent months. A falling supply means MATIC is either locked into smart contracts or kept in cold storage. Both are good for the price.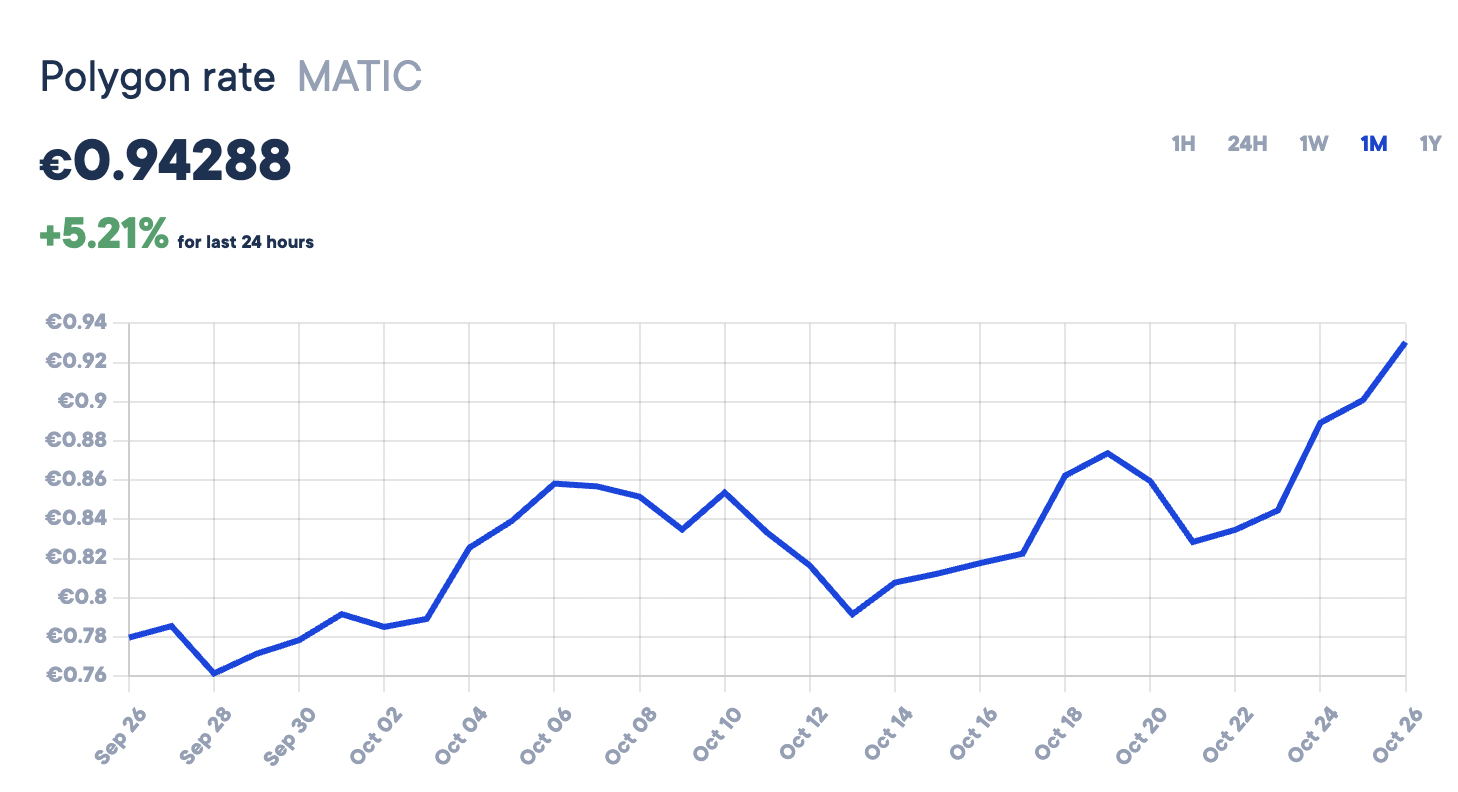 Collaborations with Reddit and other big names
On Reddit, a major social media platform, a new NFT collection of avatars is going great. Already more than 2 million have been sold. Users have created a similar number of Polygon wallets. The NFTs are minted on Polygon, the platform behind the coin MATIC.
Another example of Polygon's significant partnerships is the one with Nubank, a Brazilian bank betting bit on crypto. The bank has chosen Polygon when building its own Web3 ecosystem.
Another example. eBay released an NFT collection in collaboration with NFT platform OneOf and Sports Illustrated. The technology they use comes from Polygon.
Polygon as a solver of Ethereum's problems
Ethereum Layer 2 scalability solutions like Polygon help to offload the Ethereum blockchain. Transactions are moved from the Ethereum blockchain to Polygon, for example. The outcome of the transaction is moved back to Ethereum.
Polygon announced the launch of their so-called zero-knowledge (zk) Ethereum Virtual Machine (EVM) three months ago. It is the first zk-rollup technology compatible with Ethereum. The promise is a dramatic increase in throughput. The goal is to increase the number of transactions to the level currently achieved by VISA: about 1 700 per second.
The competition
Of all the layer 2 projects, Polygon is the most tried and tested. MATIC has the largest market cap and Polygon has partnered with the most projects. Competitors like Arbitrum and Optimism have yet to prove themselves more. Arbitrum also does not yet have its own coin - but it is probably coming.
None of this is to say that MATIC will outperform Optimism and Arbitrum. The latter projects may well also experience spectacular growth - and they come from a position of lower market value, which sometimes makes for higher growth measured in percentage terms.