Elon Musk and Twitter is not exactly a love story. The billionaire needs to finalize the deal until tomorrow, or otherwise he will have to meet Twitter and its shareholders in court. First it seemed that Musk would take them head on and fight, but after a few weeks it became more likely that he would close the deal. The reason behind this feud is the result of Musk's due diligence. He believes that Twitter is way more stricken with bots than the company is willing to admit.
Why has this anything to do with Dogecoin and will Musk finally settle the deal by tomorrow?
Will Dogecoin be integrated into Twitter?
The former CEO and founder of Twitter Jack Dorsey is maybe one of the biggest proponents of Bitcoin, and before he left the company Dorsey had plans to integrate Bitcoin and payments via the Lightning Network.
This led many people to belief that Musk could do the same for Dogecoin and make it some sort of payment method or increase its visibility otherwise.
With the revival of the Dogecoin Foundation and Musk's wingman Jared Birchall in the role as an advisor to the Foundation this speculation only sounds plausible. If you consider that there is also a lot of development going on such as Libdogecoin and a "GigaWallet", it seems even more possible that some kind of coup is going to happen in the future.
Dogecoin's price not only affected by Musk
While it is true that Musk's appearance in Twitters headquarters yesterday had some impact on the price of DOGE, this is not the only reason why the price is pumping. The whole crypto market is witnessing a relief rally for the last three days and this affects also the price for Dogecoin.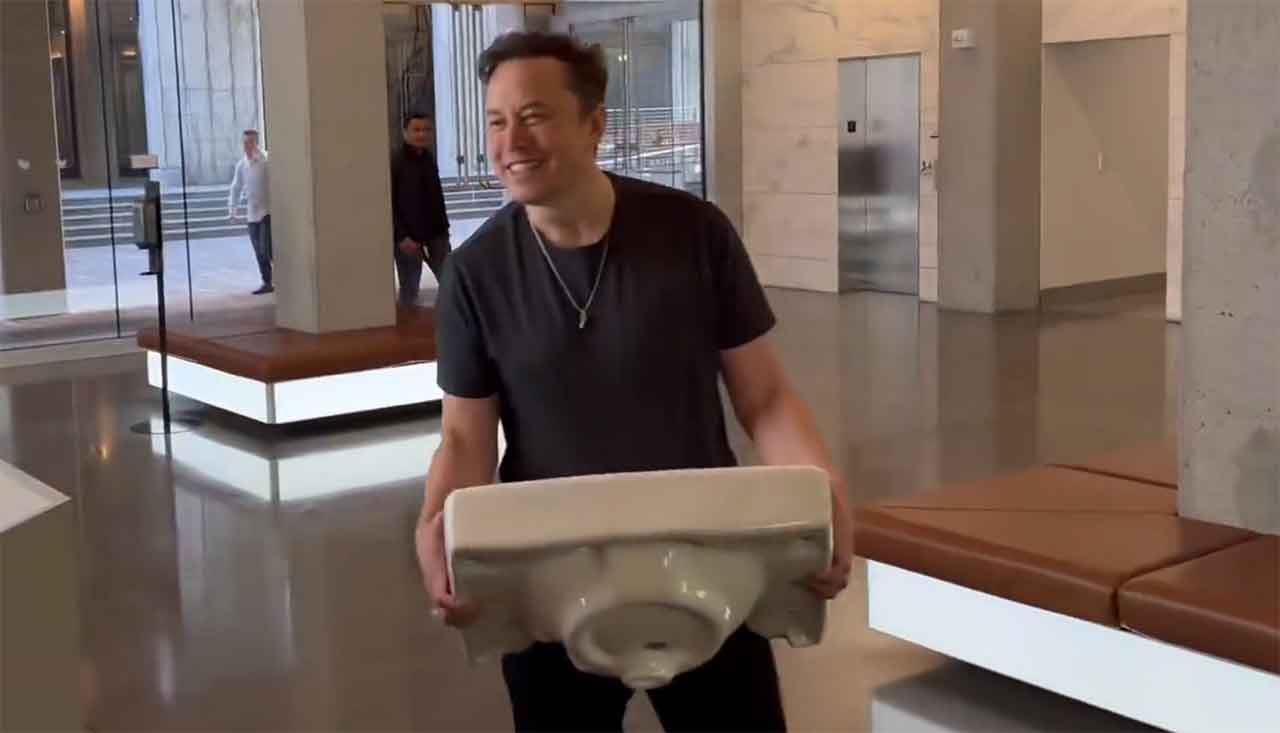 Musk entering the Twitter headquarters with his beloved sink. Source: Twitter
It remains to be seen if Musk can have a positive impact in the near future, since crypto is still heavily correlated with US stocks. This correlation reveals that there is a chance that if stocks are going to fall to new lows, crypto might follow them.
With Musk having a followership of over 110 million accounts on Twitter alone he can affect the price with his statements. This is true for crypto assets with lower liquidity like Floki Inu and Shiba Inu which both profited from Musk's tweets in the past. That being said, he might not be able to stop a bear market with his outreach, but he can fuel ongoing rallies for sure.