Paul Krugman is an elderly economist who thinks Bitcoin and other cryptos are rubbish - and hasn't been shy to share that opinion. Yesterday he got a taste of his own medicine from the crypto community after his tweet that he was kicked out of payment service Venmo. "Did you try to buy drugs?" Was a mocking response.
The core of Paul Krugman's argument against crypto is that it is a pyramid scheme and will soon run out of new investors, after which prices will collapse. The strange thing is that he has been claiming this for ten years and that the price, while going through ups and downs, has not collapsed in the least.
Now Paul Krugman is no nobody: he was awarded the Nobel Prize in Economics in 2008, funnily enough a few weeks after Satoshi published the Bitcoin Whitepaper.
Nobel laureates are only human. This was evident in the case of Krugman when he predicted in 1998 that it would become clear by 2005 that the effect on the economy of the Internet - then still in its infancy in terms of numbers of users - would be no greater than that of the fax machine...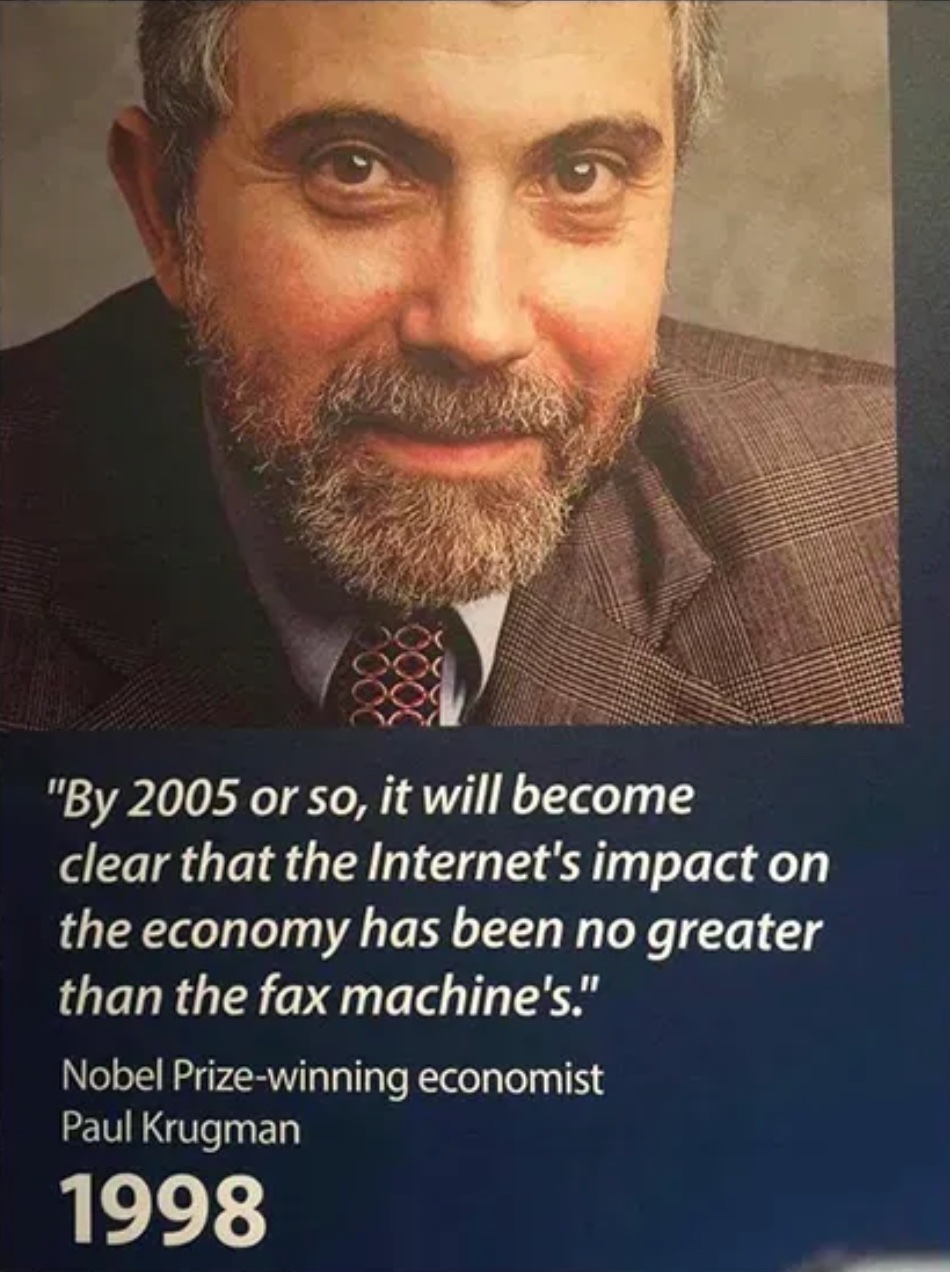 Venmo kicked out Krugman
What happened yesterday? Krugman tweeted:
"I've been using Venmo for years, but now it won't allow me to make payments. I spent a long time in chat with representatives, and they told me that they can't explain why — or fix it. The software has taken control."
Crypto Twitter pounced on it like a pack of hungry wolves:
"Did you try to buy drugs or assassination?"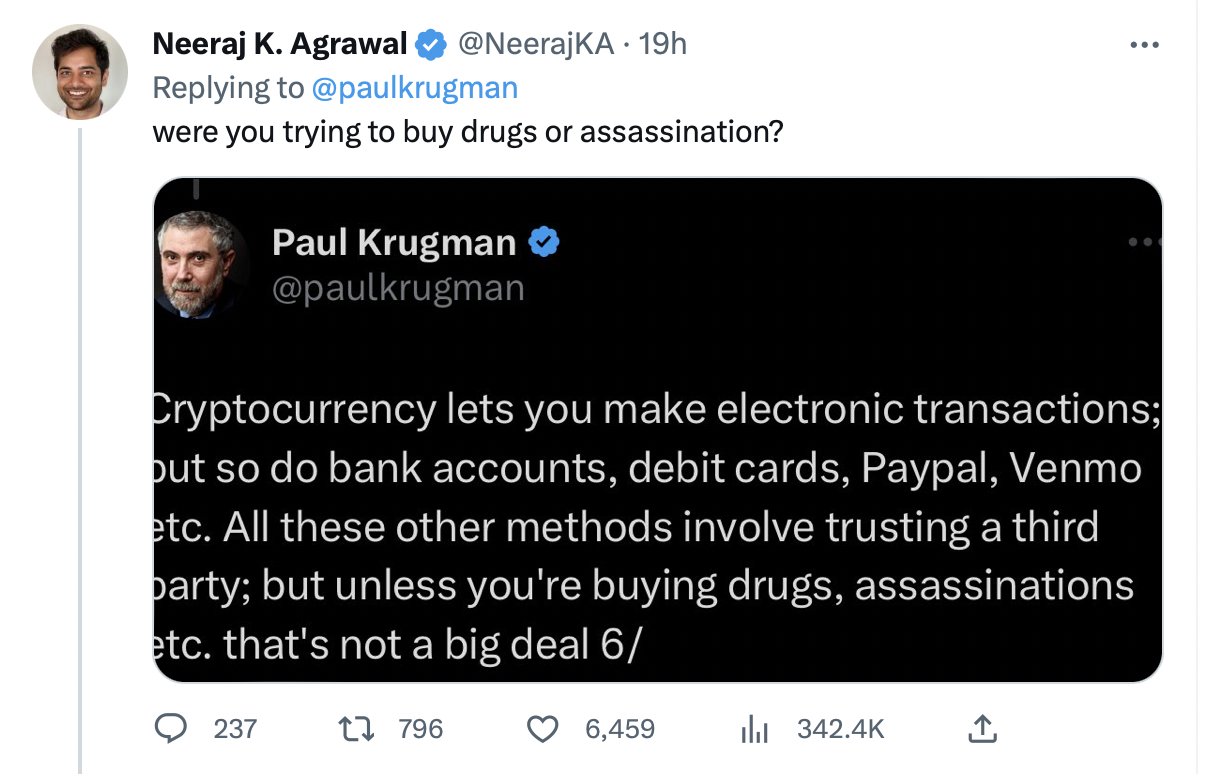 This tease was a reference to a tweet from Krugman's past, in which he writes:
"Cryptocurrency lets you make electronic transactions; but so do bank accounts, debit cards, Paypal, Venmo etc. All these other methods involve trusting a third party; but unless you're buying drugs, assassinations etc. that's not a big deal."
Other comments to Krugman's tweet were more serious, like Matt Odell's:
This is why bitcoin exists paul
- money that is not controlled by a company or government
- money that can be spent or saved without permission
The core of the misunderstanding
Where lies the core of the misunderstanding? Well, in several places. An important point that Krugman ignores is that about 3 billion people in the world have no access at all to traditional online payment services like banks of Venmo. They only have cash - and for online payments they can now use crypto.
Another point that Krugman underestimates is the rapid innovation made possible by (for example) Bitcoin, being an open-source protocol. That's why the Internet became successful so fast: nobody needed permission from protocols like TCP/IP and HTTP to use them and build new applications on them.
All's well that ends well
The crypto community could feel vindicated. Krugman probably hasn't changed his mind. And a day later, he announced that he has access to Venmo again...