Floki's Decentralized Autonomous Organization (DAO) will vote on a proposal to burn (remove from circulation) $55 million worth of FLOKI. If this proposal passes, some 4.97 trillion FLOKI tokens in the Floki bridge will be burnt.
Why burning tokens? By reducing the number of coins in circulation, the price of the remaining coins will increase (if demand stays the same), which holders of the coin obviously like. On average, a 10% reduction of coins in circulation leads to a 32% price gain - provided that the coin has a significant user base and demand already. Read more about the effect of token supply on price.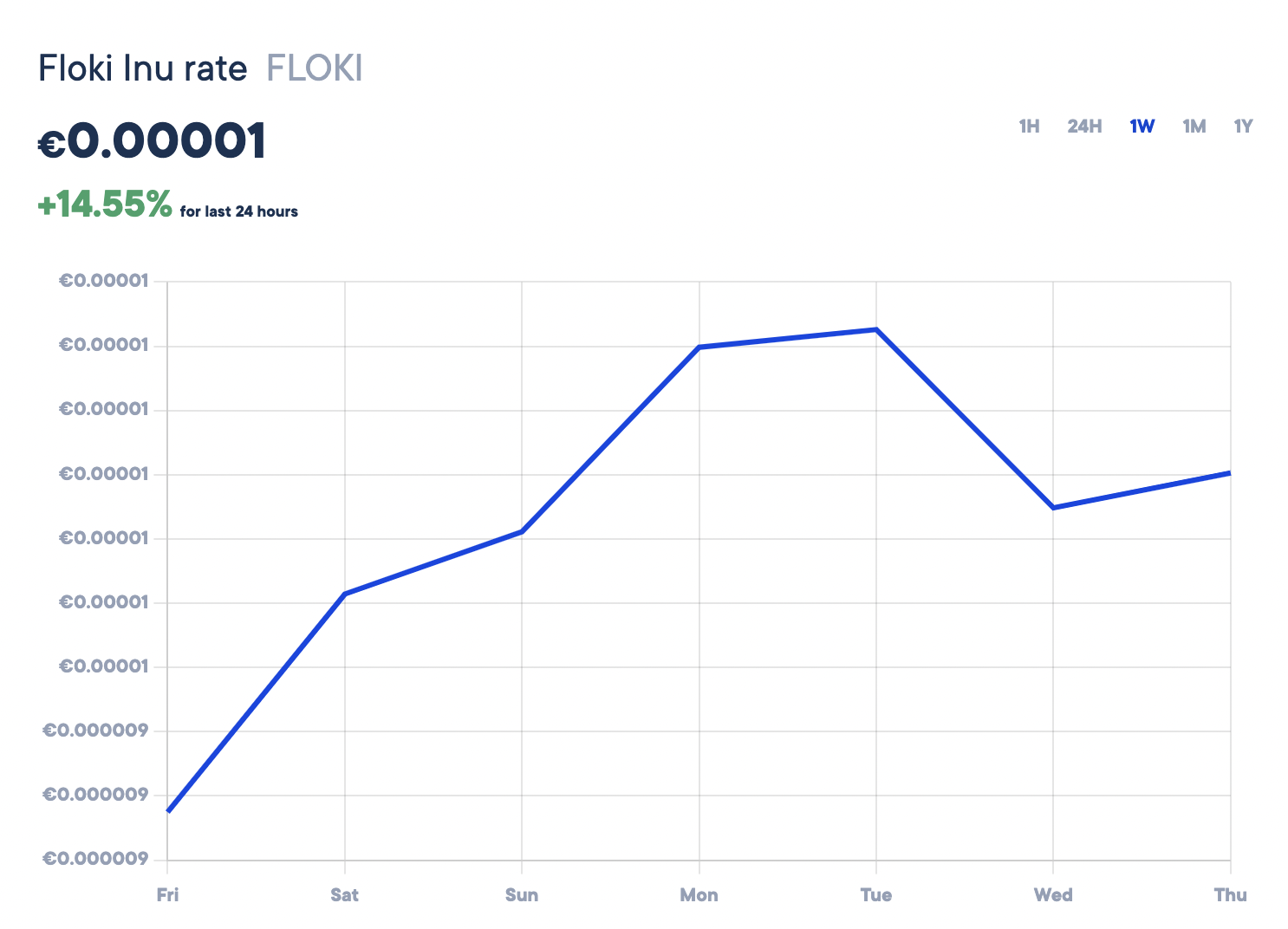 In Floki Inu's case, matters are a bit different though. The tokens that are burnt are not in circulation, but locked in a Ethereum-BNB bridge. The bridge was built at the time Floki wanted to migrate its token from Ethereum to Binance Smart Chain (BSC), in 2021. Floki has a maximum supply of 10 trillion. To make sure the tokens weren't available twice, on two chains simultaneously, every user who migrated to BSC, they had to pass through a bridge.
But the Floki developers view the bridge as a risk: in the past, many bridges have been hacked (it's true that bridge hacks have added up to more than 2 billion dollars in the past few years). And as many users have by now switched to BSC, the bridge feels obsolete. Hence the proposed burn of the tokens in the bridge: roughly 55% of Floki's total supply.
Second part of proposal: reducing transaction fee
The second part of Floki's proposal that can be voted on, involves reducing the 3% FLOKI transaction tax. Why? The Floki team feels that many people (both individuals and institutions) would not engage with a token with a high transaction tax. They propose to switch to a 0.3% transaction tax, in line with Uniswap, for example.
Conclusion
The DAO vote on the burn shows once again that Floki is more than just a passive meme coin: it engages the community in decisions about the project's future. Other examples are the strategic partnership with Binanceand the continuing development of Floki's play-to-earn metaverse strategy game Valhalla. Both show that Floki's team is dedicated to their roadmap of creating more use cases for their Floki token.