Things are looking good on many fronts for Ethereum. Both censorship resistance and deflationary issuance are surpassing expectations. When in April users will be able to unstake their Ethereum, every Eth holder can breathe a sigh of relief.
The Ethereum Merge was a mammoth project, and the aftereffects are still not fully resolved. The fact that stakers couldn't withdraw their Ether until the Shanghai upgrade, has made, and continues to make, the Ethereum ecosystem fragile.
Why? Because the Ethereum staking ecosystem is held hostage by large staking pools such as Coinbase and Kraken, which offer staking as a service. These companies are sensitive to government mandates. This wouldn't be a problem if people could vote with their feet and unstake their Ether from those platforms. That's why everyone is waiting for April 12th, when this will become possible.
Censorship-compliant validators on the decline
After ticking that box, let's move to the next pressing issue of recent months that is on its way to being resolved: censorship. In the post-Merge block production architecture, an increasing number of transaction blocks were initially built by an organization called Flashbots. This organization chose to be compliant with the sanctions list of the American OFAC.
What this meant is that Flashbots-built blocks didn't include transactions from addresses that are on the sanction list of the American OFAC (Office of Foreign Assets Control). There was a time when more than 70% of Ethereum blocks were effectively government censored (see image below).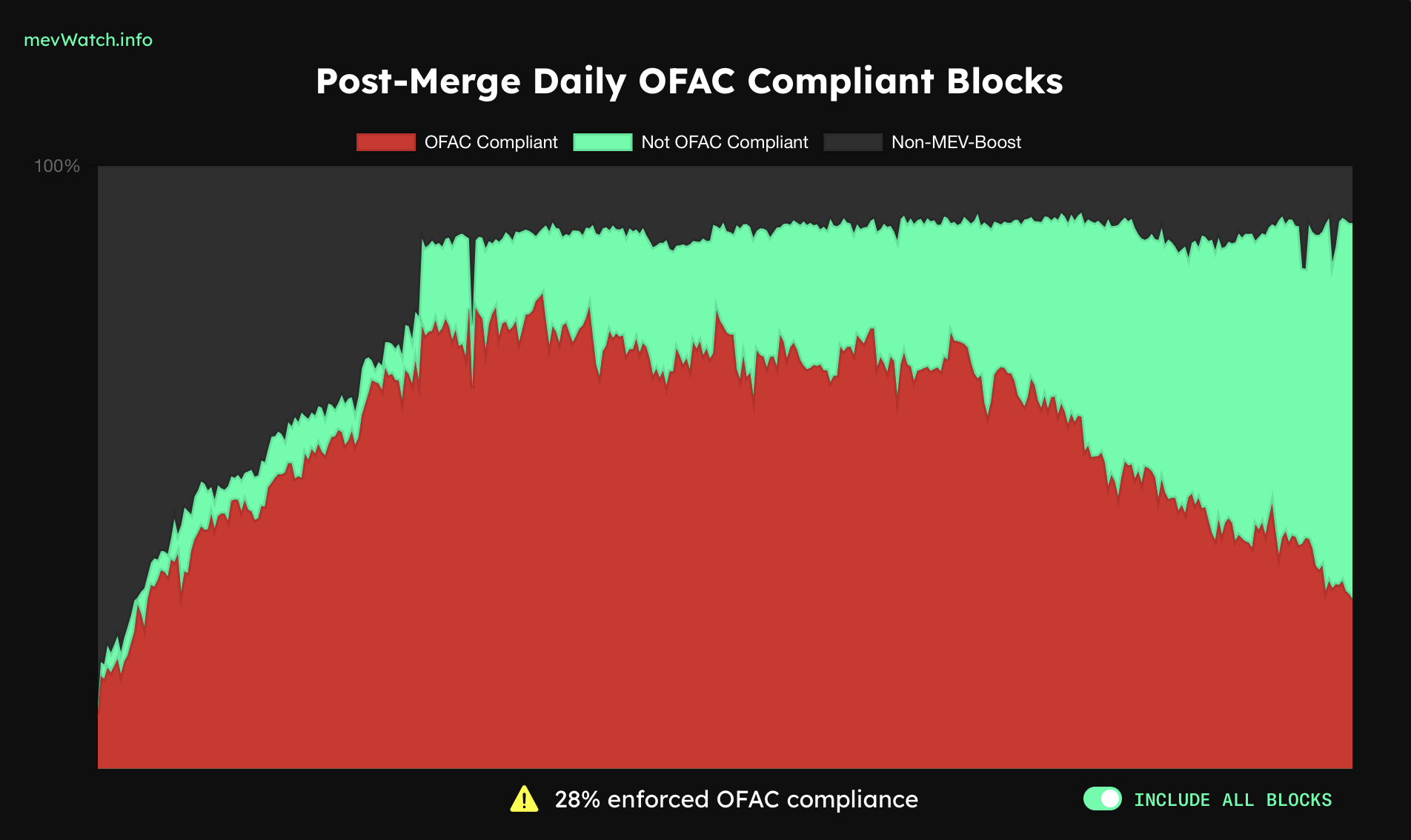 This percentage has now dropped to a reassuring 28%. This is the result of the Ethereum community pushing for relays which didn't censor. Flashbots open-sourced their code, so competitors could quickly build their own relays that didn't censor.
Bonus: ultrasound money narrative in full swing
After those architectural issues being resolved, Ethereum bulls are already 'worrying' what will happen to the issuance and price of ETH price if and when a new bull market will be in full swing. The more Ethereum is used in applications, the more ETH will be burned, and the less will become available on the market, with predictable number go up dynamics.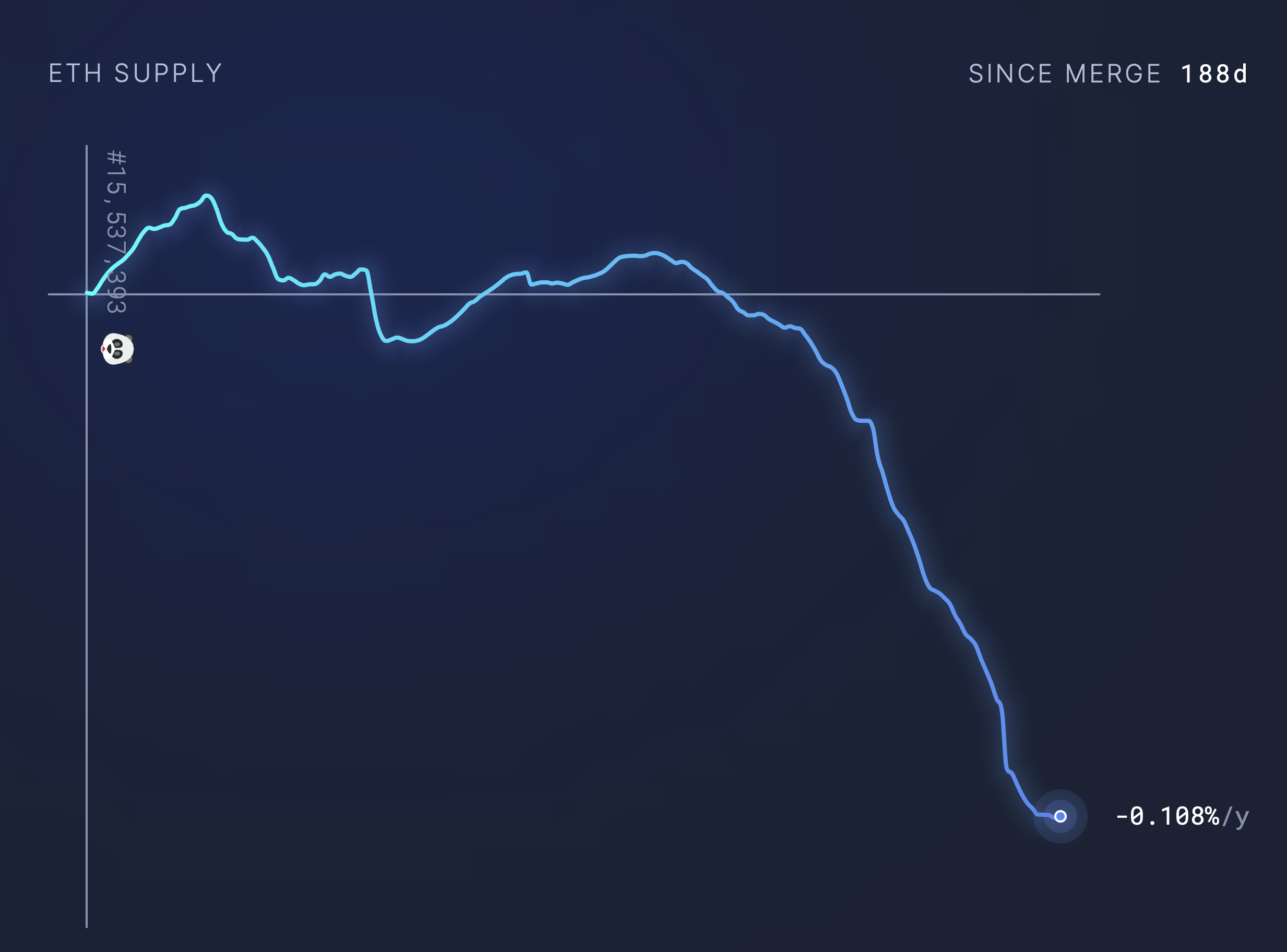 Already in this bear market, where usage doesn't come close to the peaks of the previous market, the net issuance (block rewards for validators minus burned Ether) is negative! Currently, the two biggest Eth burners out there are decentralized exchange Uniswap and NFT trading platform Blur.