Ethereum fans, at least those who believe in the concept of 'ultrasound money', are licking their lips. Recent data reveal that the net issuance of Ethereum has dropped to negative territory - again. What is the cause and why does it matter?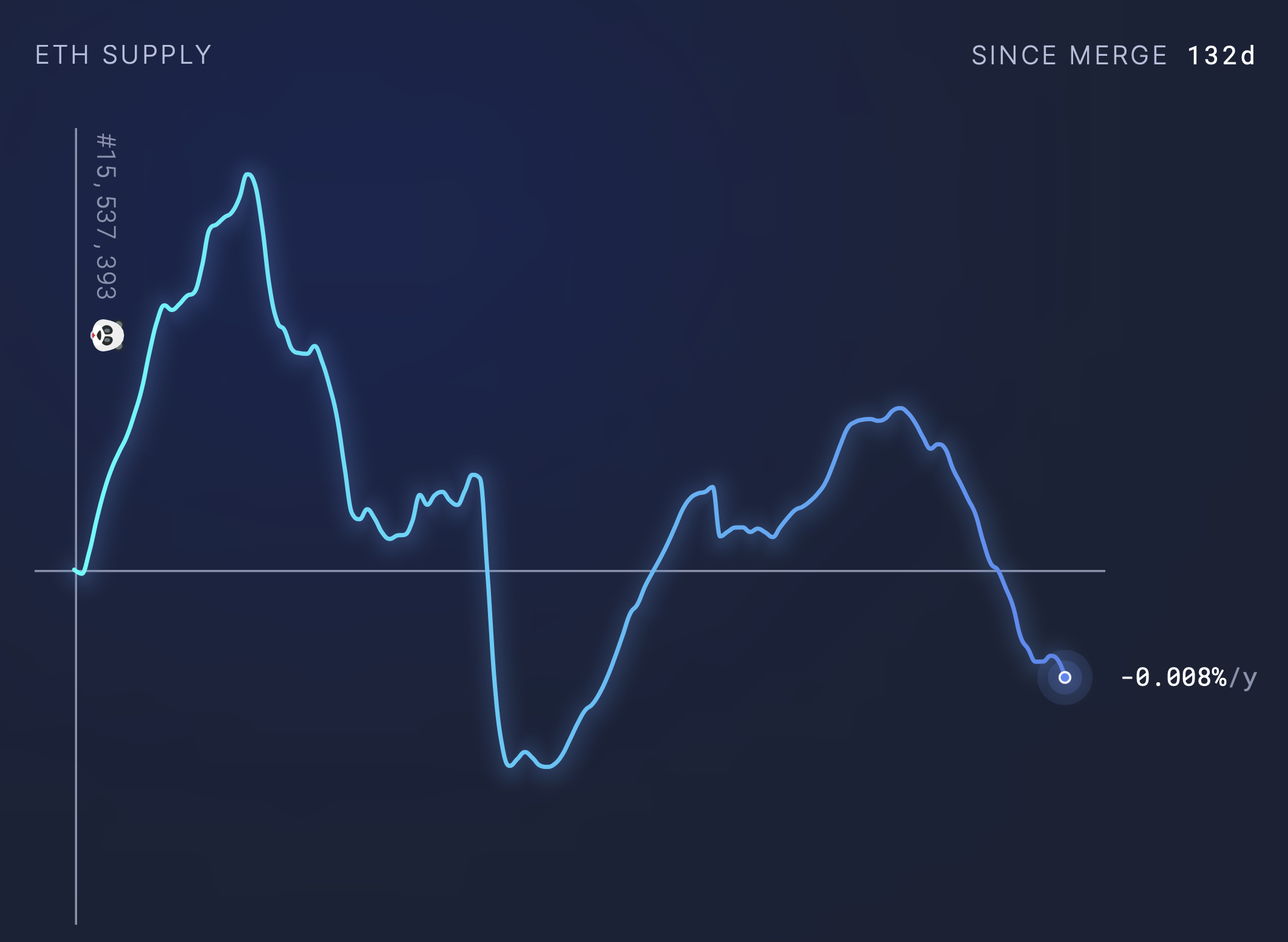 Net ETH supply since the Merge

Before the Merge, Ethereum was proof-of-work and had to issue a constant and big stream of ETH to keep miners happy and profitable. The miners have left the stage since the Merge. ETH is still being issued but the rate has dropped with around 88%. It used to be 13.000 ETH per day and now is around 1.700 per day.
One effect of this is that the inflation rate of Ethereum has since the Merge in September of last year dropped sharply and hovered close to zero. To be precise, since the Merge until today, the inflation rate is -0.008% - effectively zero.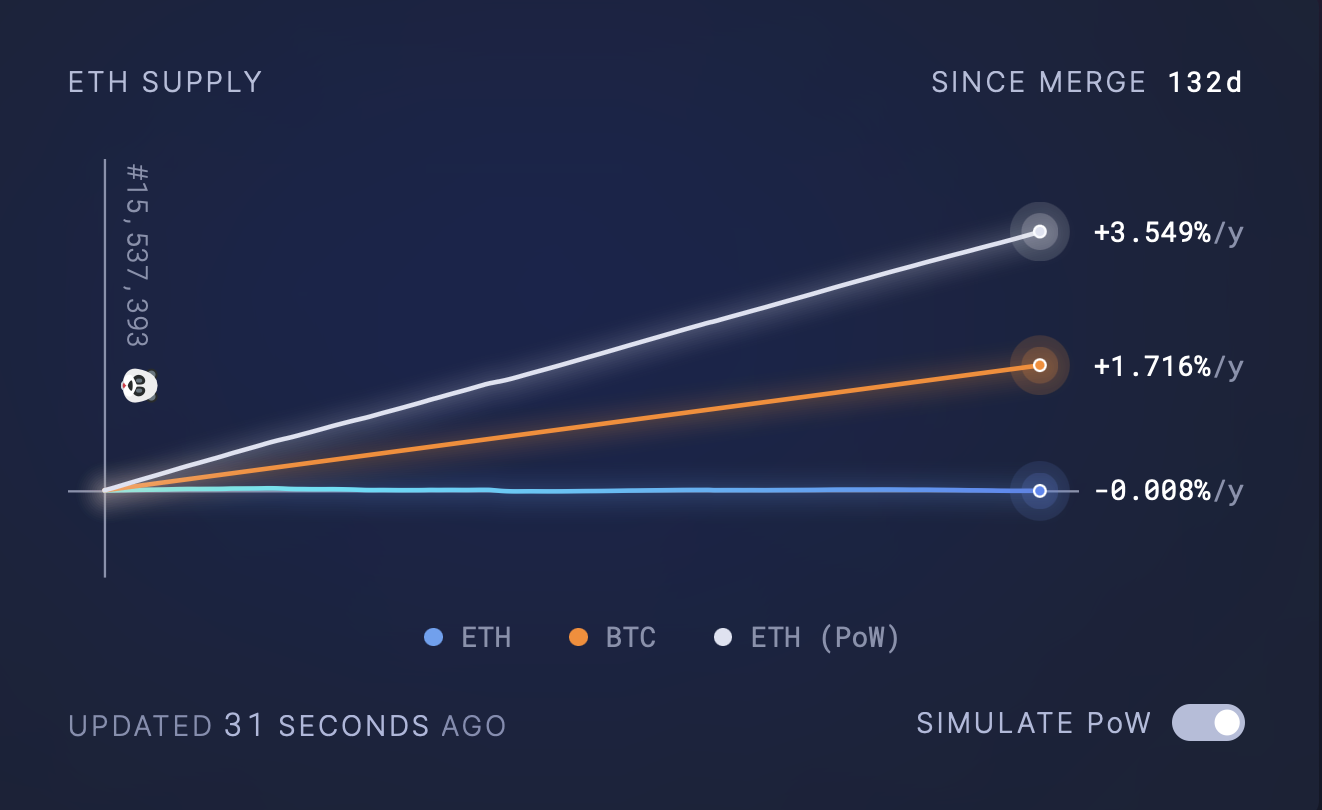 The net Ether supply since the Merge (blue line) compared to BTC and the old version of ETH had it still existed (ETH POW)
Burning depends on demand
How can inflation be subzero, since around 220,000 new ETH have been issued post Merge? It's because the burning mechanism, which caused 222,000 ETH to be burnt. Transaction fees to be included in blocks are paid in ETH, which is then burnt aka removed from circulation. (You can see these data on ultrasound.money.)
This means that, the more popular Ethereum is, the more deflationary it will get.
Why the drop in inflation?
In recent weeks, NFT trading volumes have been picking up after a period of lower activity. NFT marketplace OpenSea is the biggest Ethereum gas guzzler of them all. The result has been rising gas fees, and a higher burn rate.
Why does this matter?
The drop in inflation rate has invigorated crypto users who like to see their money deflationary. Hence the term 'ultrasound': it's the Ethereum community's response to Bitcoin's credo of 'sound money'. Research has suggested that the price of deflationary tokens goes up more than non-deflationary tokens. And this effect is larger for coins with a long track record, than for new coins. Clearly, Ethereum has a reputation and is in demand. We will look out for signs of a negative correlation between the inflation rate and the price of ETH.