For months, technical analysts and traders have been closely watching the price of Ether (ETH). And not just the price of Ether measured in dollars or euros but also measured in Bitcoin (BTC). This chart is considered one of the most important ones in the crypto world right now. In fact, the price pattern suggests that the ETH price might rise substantially versus BTC.
The price of ETH is currently about 0.078 BTC. That price, of course, fluctuates and has been considerably lower and higher. In the spring of 2017, for example, the Eth price was double that measured in BTC. But in the years since, Bitcoin has done much better. Until the spring of 2021, when ETH began a rise in leaps and bounds. This is by the way what one would expect: in bull markets, Bitcoin does less well than altcoins - while in bear markets it also loses less. In short, Bitcoin is more stable.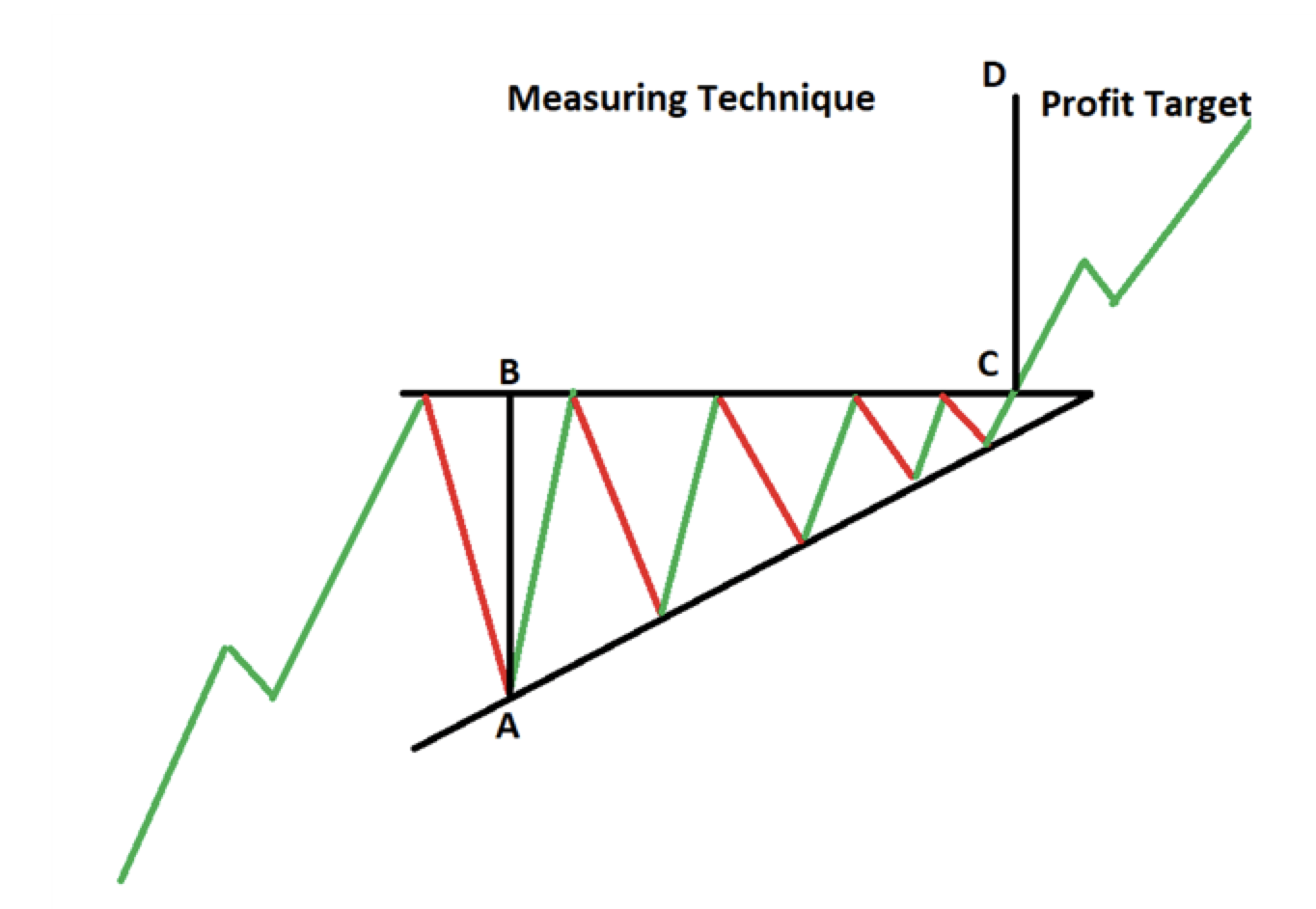 Currently, ETH/BTC is caught in a so-called ascending triangle pattern. This is a bullish pattern, meaning that in most cases the price will shoot up. This could happen as soon as today or could take a few more weeks.
An ascending triangle pattern forms more often in a rising price trend. The lows are connected by a diagonal and the highs form a horizontal resistance against which the price keeps bumping, as it were. Until the tension gets too high and the price shoots up. The price target is then the height of the triangle 'stacked' on the roof of the triangle. In this case, the price of ETH could rise over 30% versus BTC in a short period of time. (All of this is regardless of the dollar value of both cryptocurrencies. Bitcoin may well rise against the dollar while losing value against Ether.) Here's the price graph of ETH versus BTC on a weekly timeframe (November 30th 2021):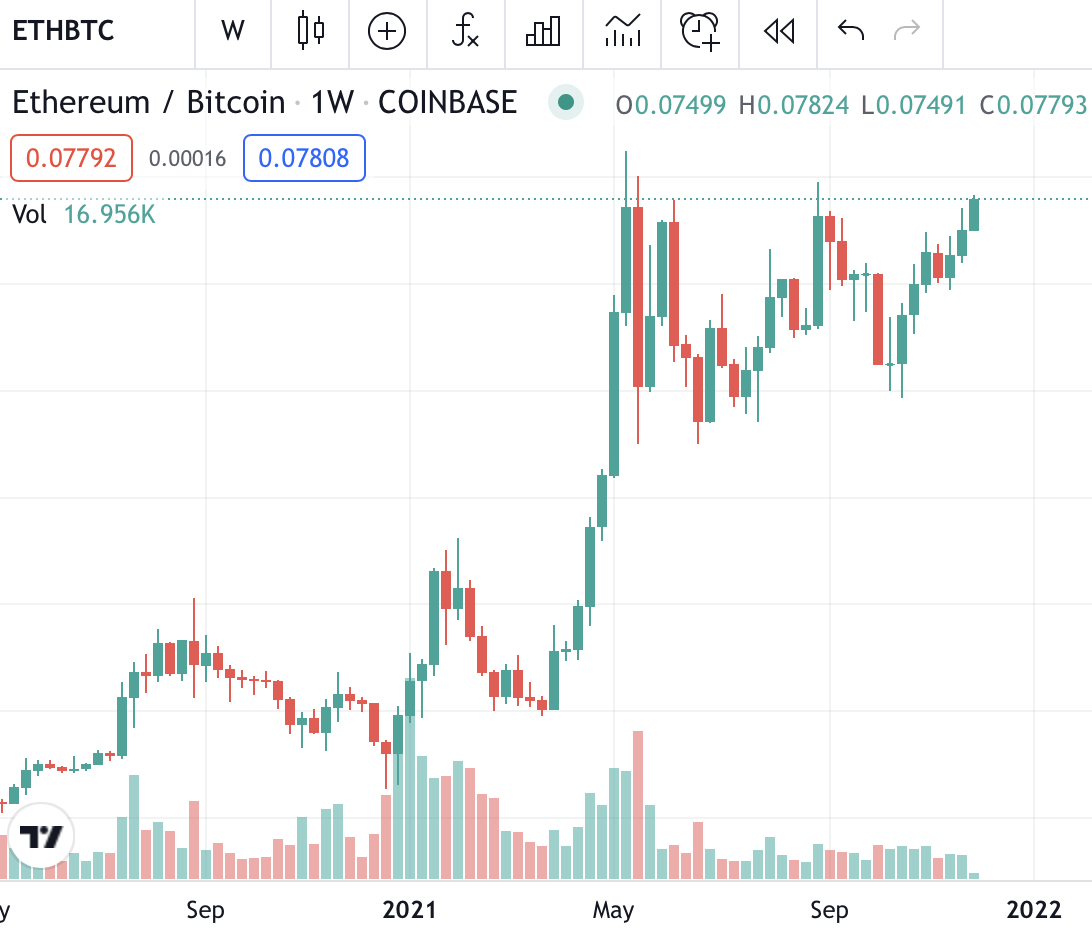 Price patterns like the ascending triangle are no guarantee of future price movements in a certain direction: they are probabilistic. It often happens that a pattern appears to break in a certain direction and then falls back: informally called a fakeout.
Fun fact: the so-called candlestick charts on which these analyses are based, were invented in the eighteenth century, by a Japanese trader in futures contracts on the rice market.
Do you think ETH will break out against BTC?