While DOGE's price spiked yesterday in response to the Elon/ Twitter news, a new fun fact from its early years has emerged. Kevin Rose claims to be the person behind the mysterious 'Hood' from 2014. It reminds us that DOGE was and is more than the hot air critics make of it.
Kevin Rose says he was the person behind the 'Robin Hood of Dogecoin'. Rose is the founder of 2004 social media platform Digg and more recently NFT projects Proof and Moonbirds. Hood was a kind of street art project in San Francisco in 2014: people could scan a placard with a QR code and receive a donation in DOGE.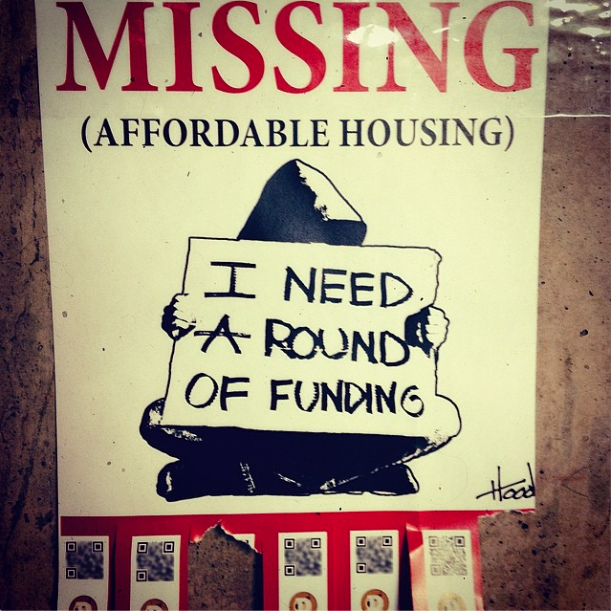 The Doge donation placard, 2014
The project reminds us that Dogecoin was actually being used early on. The early adopters were not just in it for the money. One of the early use cases was tipping on Reddit. With that, the 2014 Hood campaign was a precursor to an application of crypto that recently became relevant again in Ukraine: making donations. For that use case, crypto is faster and more censorship-resistant than traditional financial tools.
The staying power of a good meme
DOGE is still in the top 15 of most valuable crypto currencies. How is this possible?
Unlike Bitcoin, the coin has no limit on the total number of coins that will be in circulation. Also, the number of developers and projects is dwarfed by what, say, Ethereum manages to mobilize. What is the reason that DOGE - albeit with peaks and troughs - has lasted so long?
The power of a meme can be strong and - as it turns out - carry on for many years. Founder of Dogecoin Jackson Palmer thought in 2013 that Dogecoin would only last a few days. After all, it was just a joke, a meme? What caught on at the time was the idea of attaching a joke to something as deadly serious as a crypto project. Crypto took and takes itself very seriously - rightly so, by the way - but it is this vibe that leaves room for light-hearted fun.
And that fun apparently hits home in every bull market. Until early 2021, the news was dominated by Bitcoin and Ethereum. Serious maximalists from both camps battled over the question of what is the purest form of money and whether proof-of-stake is a legitimate alternative to proof-of-work. Until Elon Musk suddenly shouts, "Woof! Of course, Doge's share price has dropped significantly again since the Elon top in 2021. But the price is still more than ten times higher than the top in 2018 - and Bitcoin can't say that.
Dogecoin as the first NFT?
The fact that a pioneer of NFTs (the aforementioned Kevin Rose) was an early supporter of Dogecoin shows something else. Namely, that Dogecoin has many characteristics of an NFT project. Namely, it was a cultural/financial statement by an inspired community. Admittedly, Dogecoin was not strictly speaking an NFT but a normal crypto currency. But one could think of it as an NFT whose ownership could be distributed (fractionalized) among the community.