Dogecoin fanatics will soon have the chance to embark on a sacred journey: meeting the Doge. The jpeg? No! The actual Shiba Inu dog that inspired the meme that inspired the coin. It is called Kabosu, lives in Japan and has reached the respectable age of 17.
The journey is organised by Own the Doge, an NFT community backed by Doge DAO, born from PleasrDAO. PleaserDAO is a sort of NFT art fund, which views itself as a Louvre in the metaverse and Doge as their 'Mona Lisa'.
Bronze statue in the works
The Doge DAO already raised one hundred thousand dollars to erect a statue in the Japanese city of Sakura, where the beloved Kabosu currently lives a peaceful life.
The trip is open to anyone. The only requirements are that those interested reveal their motivations for making the journey. Also, the potential pilgrims must own at least one Doge Pixel NFT. That's an NFT that represents a pixel from the photo that was minted by the Japanase woman that owns the actual Shiba Inu dog. PleasrDAO bought this NFT for $4m and then fractionalized it into billions of tokens. The price per pixel is now roughly $48 apiece.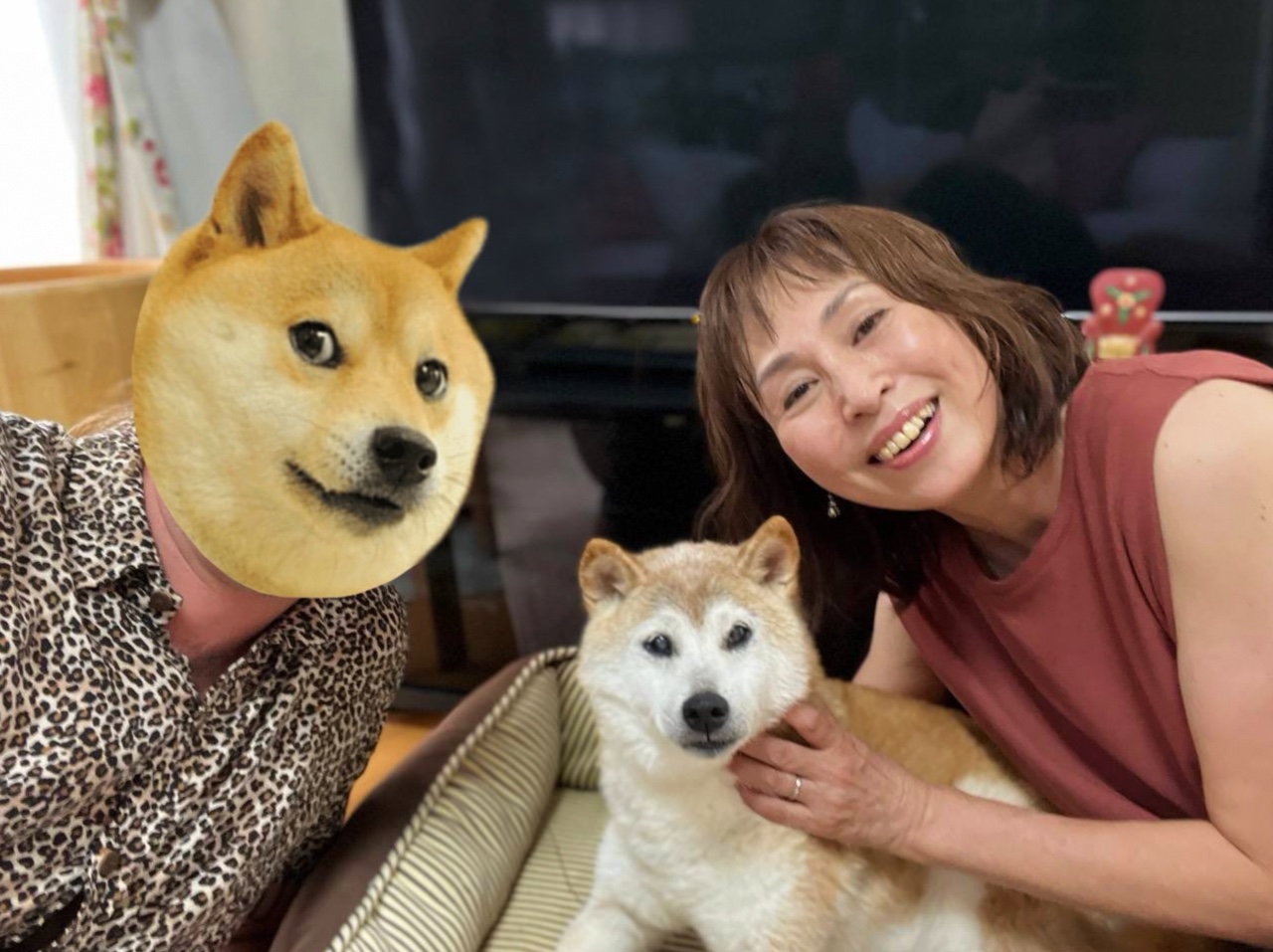 Pilgrim visits Kabosu and its owner in Japan, 2021
Doge big heads
The pilgrimage is expected to be popular, and space is running out fast, according to Own the Doge. One lucky pilgrim will have their $4,200 trip fee plus plane tickets covered by Doge DAO. Anonymity is optional for the pilgrims: they can opt to wear 'Doge big heads' or Doge-themed masks to shield their identity.
What the Doge to make of this?
The pilgrimage shows that the Doge meme goes far for certain people. They like to bond around it and form a community. Just like any community, there are the hardcore devotees, and, in concentric circles around it, people who are less fanatic. With crypto, communities can be 'monetized' and that's why DOGE has a monetary value.
The story also reminds us, just like there can be only one original crypto currency (Bitcoin), there is only one original meme coin and that is and will always be Dogecoin, no matter how many copy dogs (wink) will spring up.