Cash App lets users in the United States pay other persons with Lightning, Bitcoin's layer 2-network for fast and cheap payments. It will allow 40 million users to get even more familiar with Bitcoin and Lightning: a nice win for adoption.
The new payment option is only available to Cash App customers in the United States, except residents of New York State (the state which has rather anti-crypto laws). In the future, it is likely that also United Kingdom customers will get the Lightning payment option. These are the only countries where Cash App is active.
How does it work?
Payment with Lightning works like in most Lightning payment apps. The only extra step is that Cash App users must choose Bitcoin instead of dollars. Then, it's a matter of tapping the QR scanner and holding it over the Lightning invoice, which is a QR code. Receiving Bitcoin via Lightning works the other way round.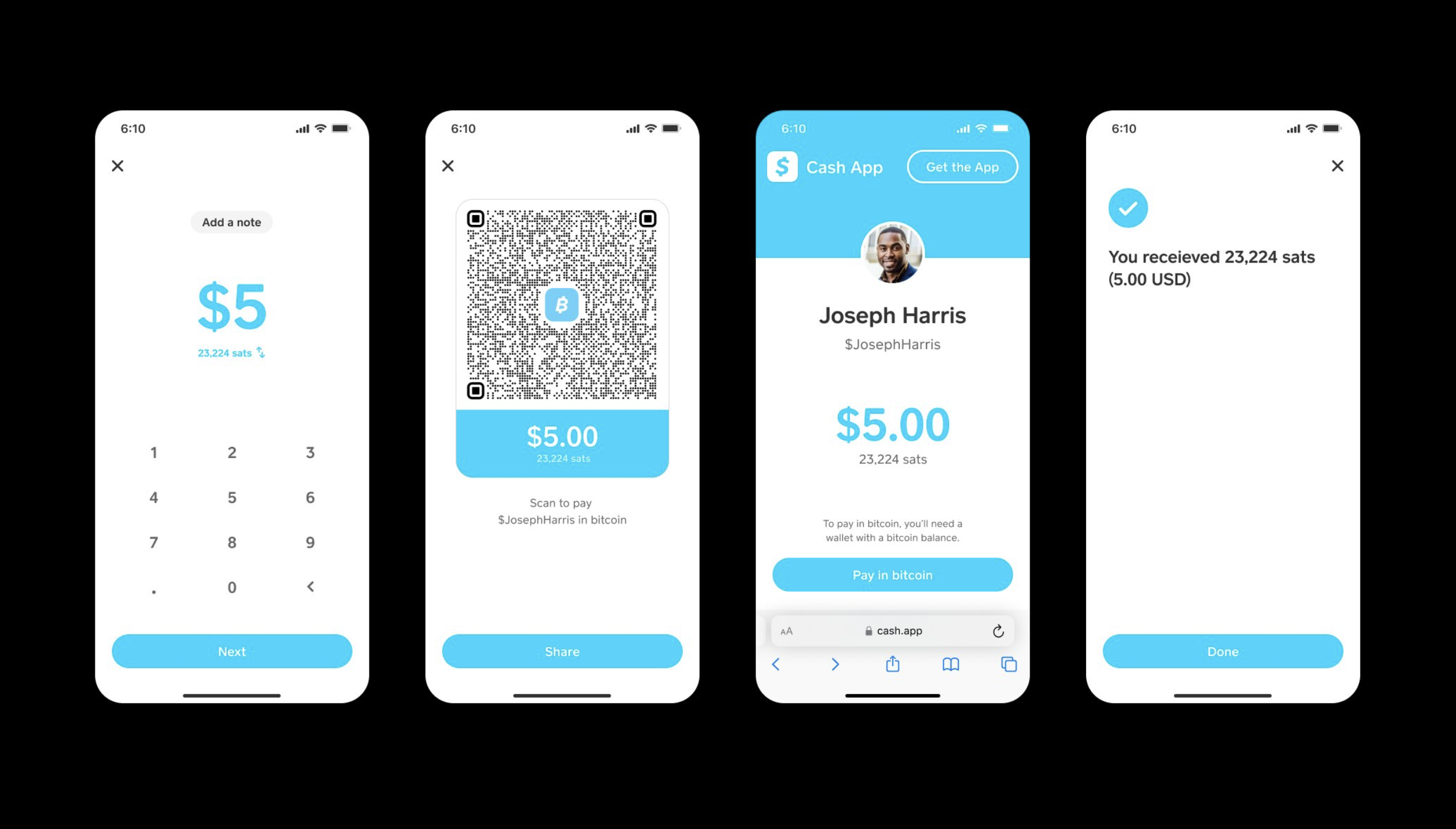 Lightning is not as risk-free and solid as the Bitcoin blockchain itself. For example, an average of 1% of transactions doesn't get through (which doesn't mean that you lose your money, by the way). And that number is falling. But understandably people use Lightning for small payments. The median transaction size is in the order of 5 dollars: that's the proverbial cup of coffee that paying in Bitcoin was once intended for. A transaction usually goes through in seconds and costs a few cents.
What is Cash App?
Cash App (formerly Square) is a mobile payment service that allows users to transfer money to one another using a mobile phone app.
The CEO of Cash App is Twitter founder Jack Dorsey, who has stated that Bitcoin is the most important cause he can think of dedicating his time and energy to. Cash App's parent company, Block, is a top 4 corporate Bitcoin holder: it has eight thousand BTC on its balance sheet. So, it's no surprise that Cash App takes this Bitcoin path. It first implemented Bitcoin trading in 2018 and soon became super popular for that purpose. At the time, Lightning was not ready to reliably use. But Lightning has grown and matured a lot in the 2020/21 bull market.
Other popular Lightning apps
Have you tried sending some satoshi's using Lightning? It's super cool. There are many options, from more advanced to beginner. You can set up your own Lightning node, made very easy with for example the software Umbrel. You then connect your node to a mobile wallet.
But you can also just download a basic Lightning wallet app. They all work on the principle of generating or scanning a QR code. Some popular Lightning wallets are:
Zeus (based on your own node)
Wallet of Satoshi
Blue Wallet
Muun
Breez