It seems like every day we celebrate a new milestone for Bitcoin lately. Bitcoin continues to smash through new yearly highs almost every day which is extremely exciting. Bitcoin is up by 6,000 euro in the past 30 days getting us just under 10% off the all-time high of December 2017 which we hope to witness soon.
Although this would be impressive enough on its own, BTC didn't stop there. More interestingly, Bitcoin has managed to reach an all-time high value in terms of its market capitalization, despite the price being lower than back in 2017.
Wait, what? The all-time high for Bitcoin was €16500?
That's correct, however Bitcoin has a market cap which is the amount of existing Bitcoin times the current value. This valuation has reached a higher level than ever before!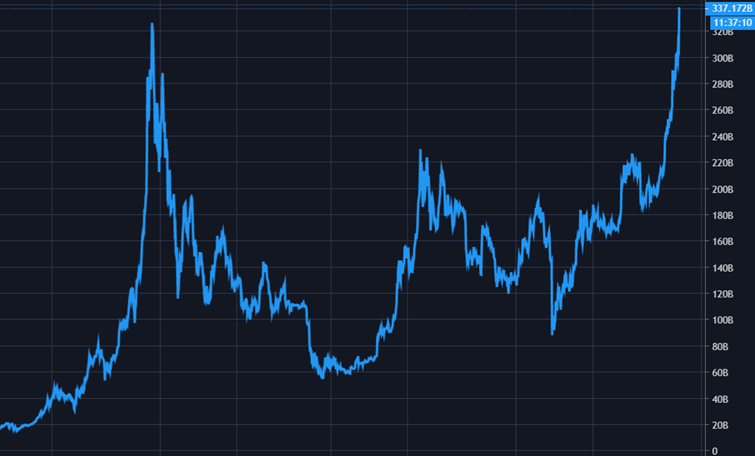 Inflation rate of Bitcoin
New Bitcoin are created approximately every 10 minutes which sets the inflation rate at around 3-4% yearly while it's currently halved since the last halving.
In December 2017 there were around 16,750,000 Bitcoin while today there are 18,550,000 in circulation.
Taking this into account means there is more Bitcoin circulation today than there was three years ago. Making the valuation of Bitcoin since today highest ever based on its market cap.