Software company MicroStrategy's bullishness on Bitcoin doesn't seem to have cooled off. The company is going to sell shares to buy up more Bitcoin. Meanwhile, asset management firm Fidelity is coming out with news that it wants to offer Bitcoin to its more than 30 million clients who have brokerage accounts.
MicroStrategy's ex-CEO Michael Saylor's latest purchase dates back two months. Back then, it involved a meager 480 Bitcoin. The upcoming sale of 500 million in shares would involve a much larger amount of Bitcoin. If that entire amount were to be converted, it would involve about 22 thousand Bitcoin. It is further proof that the company stoically sticks to its strategy of buying Bitcoin in good times and bad (see graph below for MSTR's Bitcoin purchases).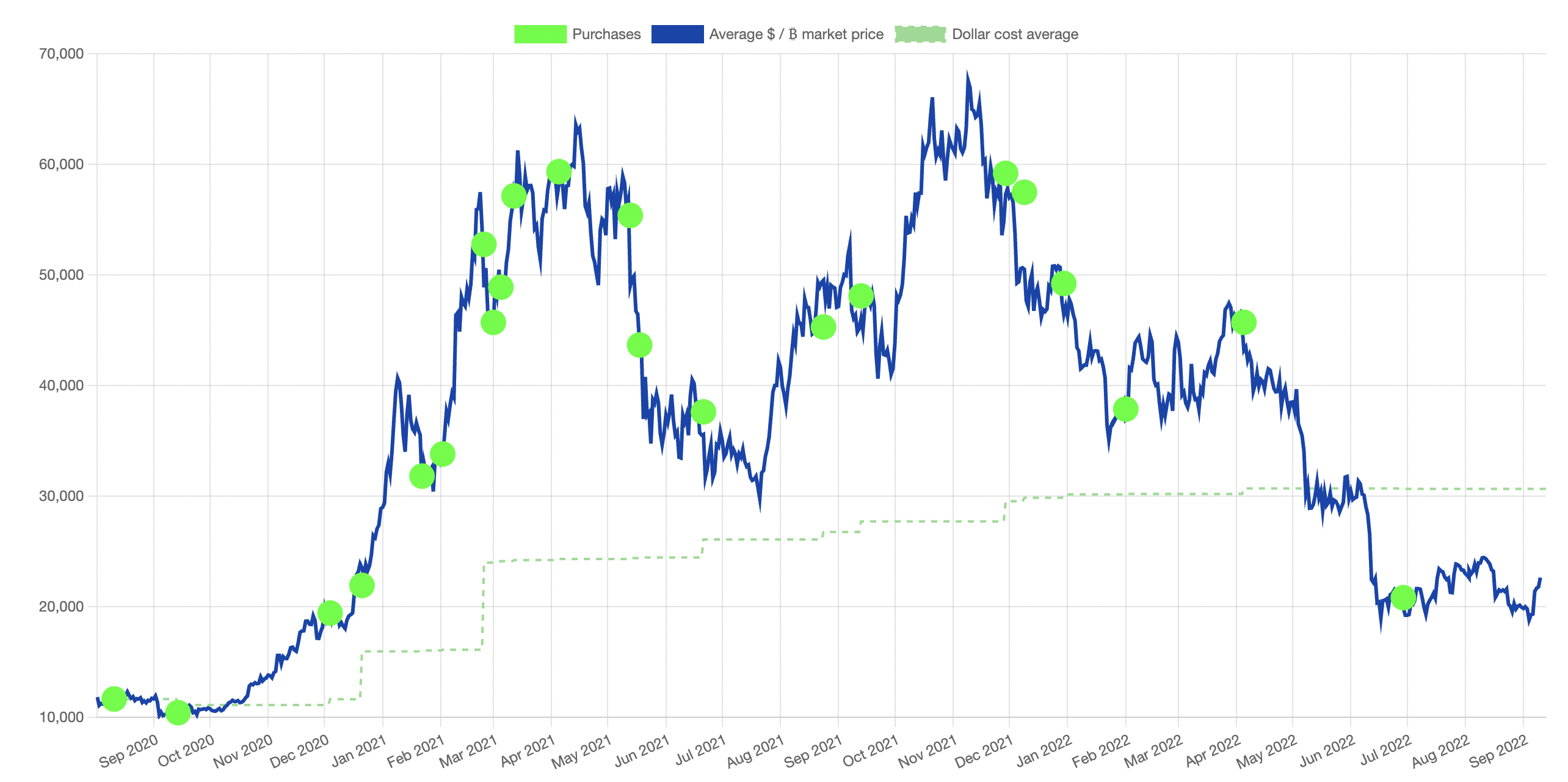 Apparently, MicroStrategy believes that Bitcoin is undervalued relative to its own stock. Although something also speaks against that interpretation, namely that MSTR's stock has a strong correlation with the price of Bitcoin. No wonder since the company has almost 130 thousand BTC on its balance sheet! Perhaps the stock price has suffered from the recent filing against Saylor for tax evasion.
The Fidelity news
According to sources from the Wall Street Journal, Fidelity wants to offer trading in Bitcoin to all its brokerage account holders. It was already known that Fidelity, one of the largest asset managers in the world, is a forerunner in the field of crypto. For example, the company announced its plan to add Bitcoin to one of their largest retirement products for the US market, the 401k. That's a retirement savings plan that many American employers offer their people. Fidelity's plan got them some criticism from U.S. government officials and politicians.
Conclusion
While market conditions are not favorable, good news continues to trickle in. The major market players are not upset by the recent price drop and are simply continuing to stack sats and develop new products.