For the first time since 2014, there was a Bitcoin conference in Amsterdam. From October 12 to 14, 2022, three thousand Bitcoin enthusiasts gathered at the grounds of the Westergasfabriek in Amsterdam-West. One of the important themes? The Lightning network.
The Netherlands' best-known Bitcoiners, Bert Slagter and Bart Mol, were given the honor of giving the first talkon Moon stage, the big stage. It was a clear explanation and reminder of what makes Bitcoin unique, namely the first system that allows us to transfer something irreversibly in the online world, without having to trust a central authority. The part of the presentation that came from Bart Mol was about Lightning and Lightning wallets. It would be a major theme of the conference.
Is Bitcoin still a protection against inflation?
The first "world-famous" bitcoiners on Moon stage were Jeff Booth and Greg Foss. Together with Bitcoiner Prince Philip of Serbia and financial journalist Niko Jilch, they talked about a pressing issue: does Bitcoin actually protect us from inflation, as has often been promised? It became clear that Bitcoin does not so much protect against price increases due to supply problems and thus price increases of goods. Instead, Bitcoin is a way out of and insurance against the failure of the pyramid scheme that is our debt-based financial system. In particular, Greg Foss spoke passionately about the reason he hodls Bitcoin: for his children. Governments are in deep trouble: their debts are beyond repayment and citizens are on the verge of of losing faith in fiat money.
Adam Back on sidechains
One of the humble personalities but stars in the Bitcoin world is Adam Back. He is the creator of proof-of-work and the only "cypherpunk" mentioned in Satoshi's Bitcoin white paper. Together with Aaron van Wirdum, he spoke about the future of Bitcoin sidechains: what are the benefits and necessary trade-offs in terms of security?
A starring role for Lightning
Bitcoin Amsterdam sought to distinguish itself from big brother Bitcoin Miami by holding workshops in addition to lectures and panels. A separate stage (Proof of Workshop) was dedicated to workshops about, for example, installing Lightning wallets. The room was always packed.
Paying with Lightning
Of course, visitors at the conference could pay for their drinks with Bitcoin and/or Lightning. Figures from Dutch Bitcoin payment provider Bitkassa gave a nice insight into Lightning's popularity:
927 Lightning payments, including 72 with the new craze: Lightning NFC cards
Total sats paid: 63 million (0.63 Bitcoin)
Average transaction size: 68,000 sats
Running a large Lightning node
Sam Wouters talked about running a large Lightning node. After a brief intro to how Lightning works, among other interesting points were the following:
At Wouters' company River, they run one of the largest nodes in the world. With that, they earn about 0.4 Bitcoin per month in transition fees (a figure that is rising fast)
The evolution of the success rates of Lightning transactions: in 2018, there was only a 48% chance that a five-dollar transaction got through successfully. As of now, the success rate of the average transaction is almost 99%. But this is still too low!
A nice visualization of the approximately 16,000 Lightning nodes and the 140 thousand channels (see below)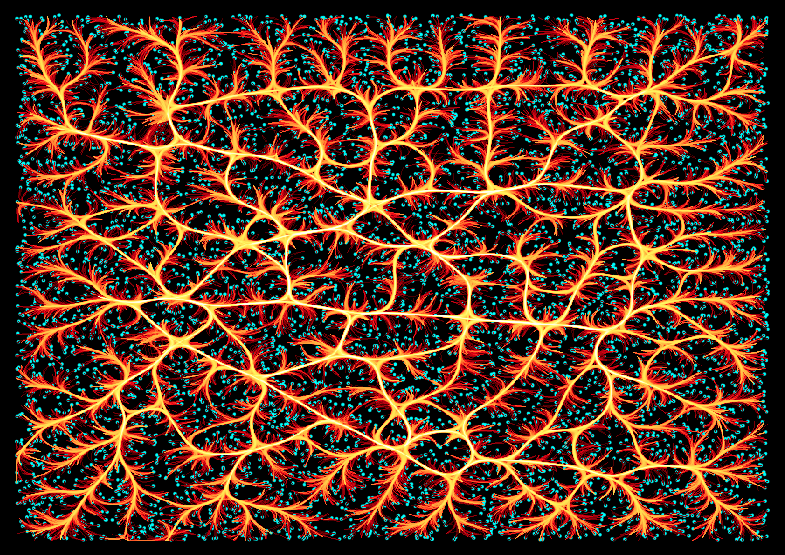 Conclusion
We hope Amsterdam will become Miami's European sister city when it comes to hosting European Bitcoin conferences. Our only point of critique is that the conference was quite a Dutch private party. You could hear very little French or Spanish as you moved through the crowd. Perhaps this had to do with the fact that the conference had to be organized in a hurry: the organizers only got the green light three months ago. That taken into account, what they put up was impressive. Hats off.
Watch all the lectures
You can watch the lectures on Bitcoin Magazine's YouTube channel. A spirited panel discussion, for example, on Bitcoin's image problem in the media (day two). But also an interesting perspective on Bitcoin's integration into the energy industry, by rising star Troy Cross.