Last week, on March 16, the altcoin market broke out of a a months-long downtrend. Since bottoming out on February 24, the altcoin market as a whole is up over 28%. We list a few alts.
As is often the case in the crypto markets, Bitcoin moved ahead of the rest. Also in recent weeks. The king among crypto dropped to its low earlier than most alts: on January 24. On February 4, Bitcoin broke its own downward trend.
In the graph is the total market cap of all crypto minus BTC, so the value of all alts added up.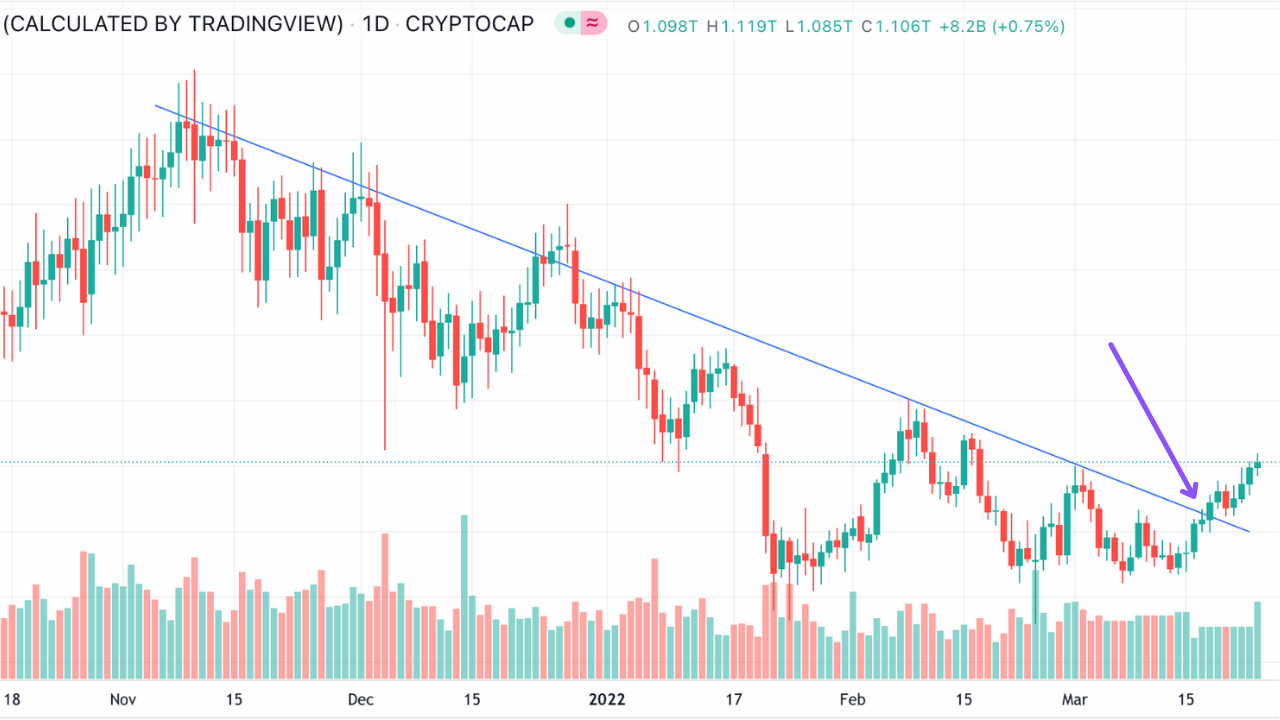 How did these altcoins do?
Ethereum (ETH): 41% since the bottom. ETH reached its low point earlier than most alts: like BTC on January 24.
Cardano (ADA): climbed 51% since the low. Cardano has been pumping especially hard in the last week. Perhaps helped by the news that Coinbase is introducing ADA staking.
Terra (LUNA): Terra is doing great and has already gained 118% since the low in late January. Good news keeps coming in. LUNA even set a new all time high on March 9.
Thorchain (RUNE): has outperformed almost all coins in recent weeks. Had to come a long way though, and is nowhere near all-time highs.
Axie Infinity (AXS): 50% since the bottom, including 21% in the last two days. Still way below the 2021 high though.
Dogecoin (DOGE): 29% since the low, including 12% in the last two days. Doge still has a lot of ground to gain from the 2021 top.