The Crypto Fear & Greed Index measures the crypto market sentiment. People often become overly greedy when prices rise sharply and, on the contrary, overly negative when they are in the red. This makes the index one of the many indicators that traders can include in their decisions.
Even more than in other markets, sentiment is important in the crypto market. Because so many applications are still speculative, investors have little solid ground to stand on. So they look at each other a lot. If others are positive and buying, then it's probably going to be okay! In a similar way, everyone can talk each other down.
The Crypto Fear & Greed index collects all sorts of data on sentiment and aggregates it into one number. The index originated from traditional markets but has been around in crypto since 2018.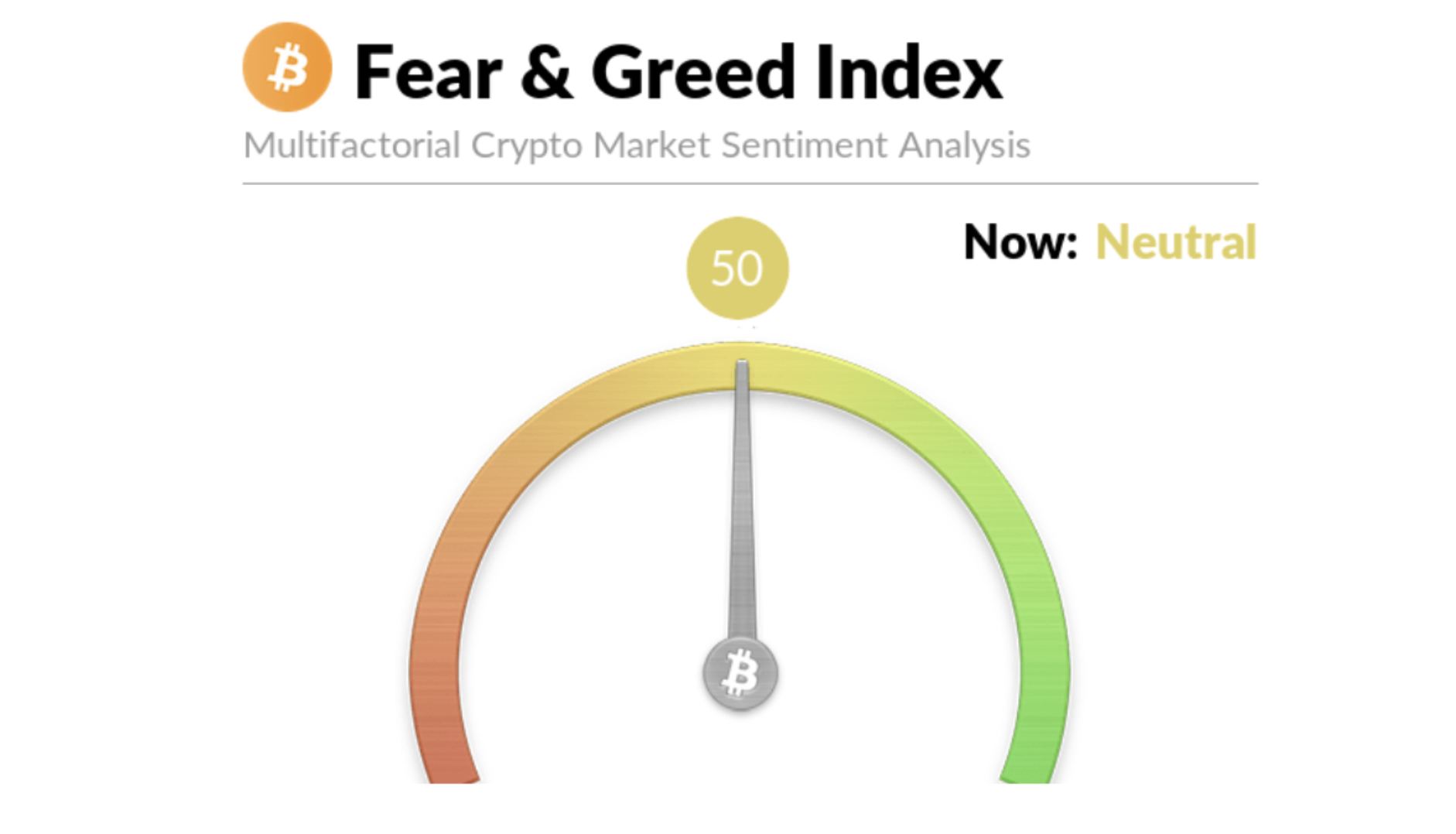 How is the score calculated?
The Fear & Greed index updates its score daily. Among other things, this is based on sentiment on social media and trends on search engines.
To be precise, the following data points are incorporated:
Current volatility of the BTC price, relative to the last thirty days and ninety days. Exceptional increases in volatility can sometimes be a sign of an overly anxious market.
Momentum and volume, relative to the last thirty and ninety days. Exceptionally high buying volume can mean that the market is becoming overly greedy.
Questionnaires: are sometimes used but not always. Questionnaires are currently on hold.
Social media sentiment: how does this compare to the historical average?
Dominance of Bitcoin over other crypto currencies. In fearful times, people flee from altcoins to Bitcoin and BTC dominance rises: the percentage of the total crypto market value that comes to Bitcoin.
Google Trends of some search terms related to Bitcoin and crypto.
Interpretation of the scores
A score below 25 on the Fear & Greed Index means 'extreme fear'. A score above 75 indicates 'extreme greed'. Some traders who have been in crypto for a long time sell when people are greedy and buy when people are afraid. 'Buy when there is blood in the streets', said Warren Buffett. On the other hand, fear can also be justified. In some periods, both the prices and the index continue to show low scores. So it does not always make sense to buy on fear if you want quick profits.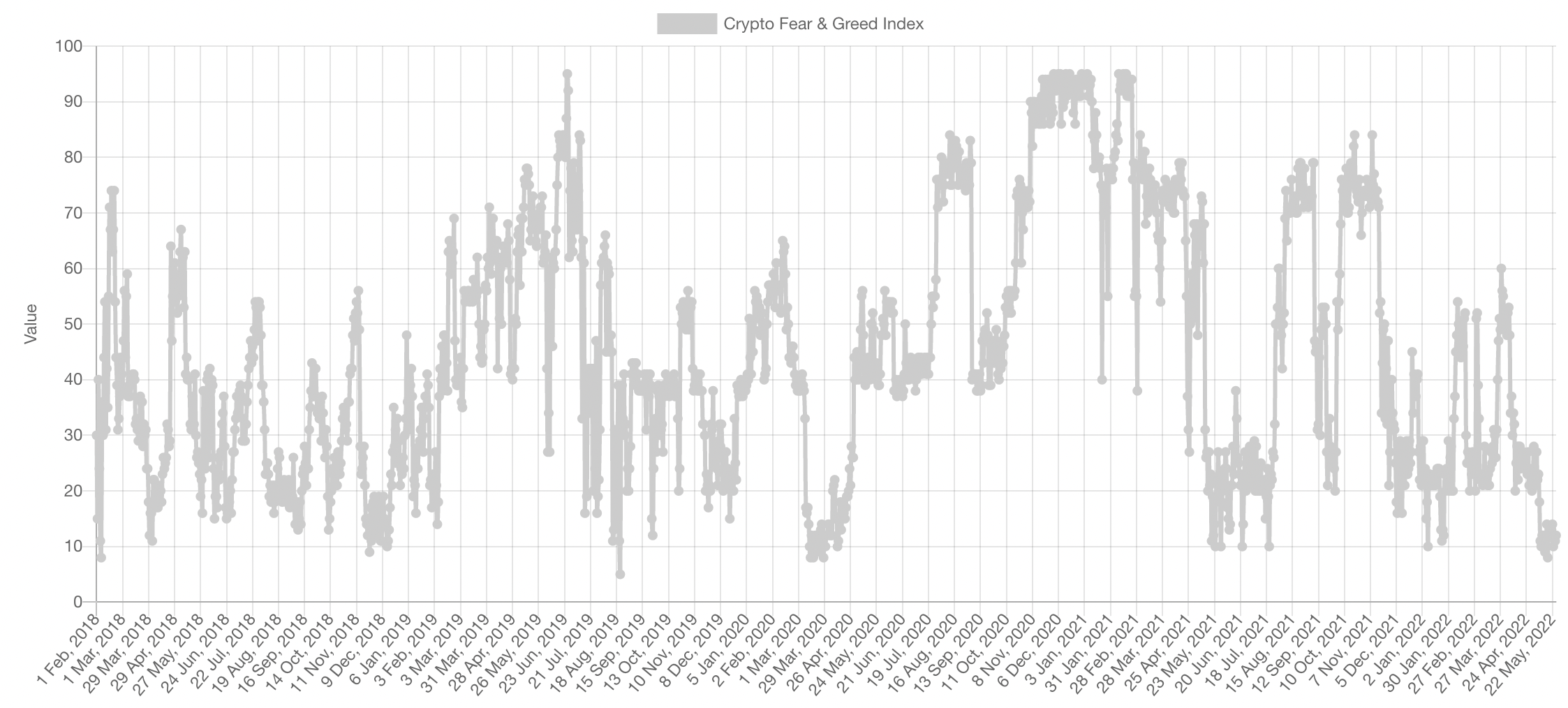 In short, the Fear & Greed Index is a market indicator of the sentiment surrounding (especially) Bitcoin. It is a handy tool in the toolbox of swing traders. Besides indicators of sentiment, such a toolbox would also include technical indicators (price charts) and tools for fundamental analysis (underlying data such as the number of users of a protocol). The latter tool is incidentally more interesting for investors.