Axie Infinity is an online video game built on the Ethereum blockchain. The play-to-earn game, which is somewhat similar to Pokémon, went live in 2018 and has since experienced explosive growth. There are currently around 2 million active players worldwide. A documentary shows how the game became a craze in the rural Philippines during the 2020 lockdown. Some players make a living from it.
Axie is a strategic game in which the cute Axies are the protagonists: a kind of virtual pets. Axies are NFTs (non-fungible tokens), which means that each Axie is unique. Players can raise these Axies, have them fight in the game and sell them. In the marketplace for Axies, the greatest warriors are sold for hundreds of thousands of dollars.
The Axie craze began in Cabanatuan, a town in the rural Philippines, where many locals started playing this game many hours a day. Since Axie is a play-to-earn game, it inverts the revenue model of many video games. Instead of charging players money, players can earn. The main way this game rewards players is through the game's Smooth Love Potion (SLP) token, which players earn when their team of three Axies wins a battle. On the other hand, raising new Axies costs SLP. SLP can be exchanged for Ethereum and thus provide a real income.
Gaming for a monthly income
For some players in the Philippines, playing Axie became a full-time job. The income of a few hundred dollars amounts to an above-average monthly salary in Cabanatuan.
As shown in the documentary Play-to-earn, many players do not have a good internet connection at home and go to an internet café with friends to play the game. In the documentary, one man tells how he was one of the first in his neighbourhood to play Axie during the lockdown. "I found it hard to believe at first, a game that lets you make money. But I tried it." He bought the required three Axies to make a team. At the time, Axies cost about a dollar. Soon, a hundred people on his street were playing the game.
The documentary features an elderly couple who run a small store. During the lockdown, they sold less and played the game to supplement their income. In addition, it was a way to escape reality.
Axie scholarships
Because the three Axies now needed to play the game have become very expensive (today the price of an Axie is over a hundred dollars), local entrepreneurs have set up Axie Scholarships. These so-called managers buy the Axies, which new players can rent. Of course, the managers receive a portion of the revenue from the SLP of these new players.
Axie shows how a pay-to-earn game can create a functioning economy within the game, and that that economy is real in the sense that it can extend to the economy in real life.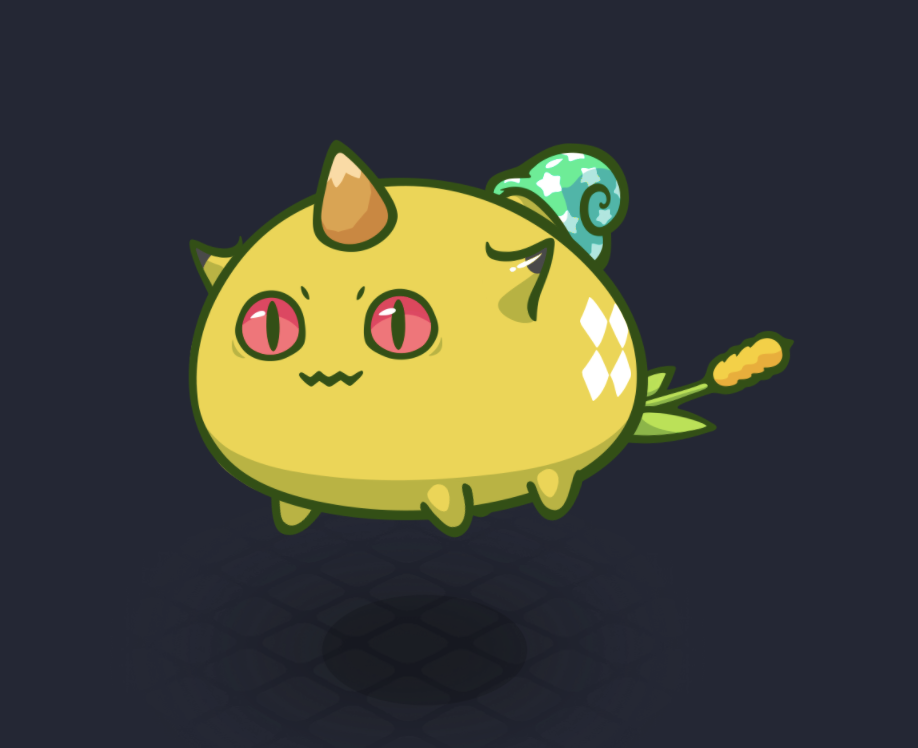 Image: Example of an Axie