What will happen with Bitcoin?
Currently the BTC price is €44,479.8 which means Bitcoin is slowly declining. But it remains quite calm on the Bitcoin market.
Bitcoin is sending out mixed signals, because it has broken from a trend line that has been valid since December, but at the same time the price seems to have found a bottom. What do you expect from the BTC market in the upcoming days?
Be aware of phishing attacks
At the moment there are several phishing emails circulating, specifically about updating accounts. The look and feel of these phishing e-mails have drastically improved, which makes it even harder to recognize. Therefore please be careful. We are not sending these emails and we will never ask you to go to your account via links in an email. Do you want to know if you need to update something in your account? Then always go directly to the website or app. It is indicated after logging in to your account page if you need to update something.
Recognize phishing with these 3 steps:
Check the sender
Check the URL of the links
Be aware of mistakenly used words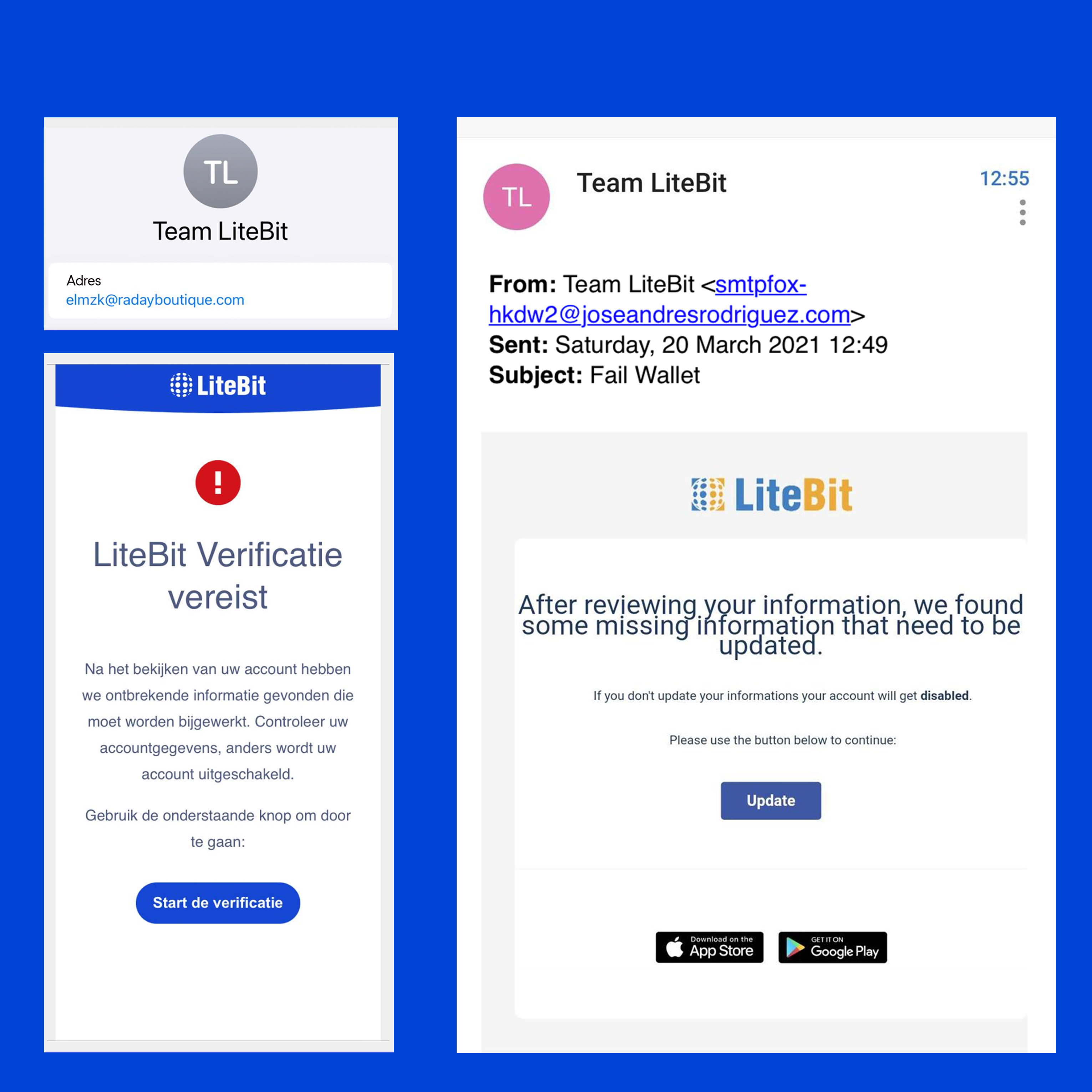 We have written a blog that highlights how to protect yourself from cybercrime.
We have added some new coins
We want our platform to have the best coins for you to trade, so we have listed five new coins in this month! These coins are Uniswap (UNI), Swipe (SXP), The Graph (GRT), Band Protocol (BAND) and Compound (COMP). Would you like to know all the essentials so you can start trading these new coins? Read the blogs here!

All time high Non-fungible token (NFT)
Have you followed the NFT hype? NFTs started as a small idea, but now the hype is real! A digital artist named Beeple received a record amount of money for his artwork namely 69,3 million dollars! Yet, he has stated that NFTs are 100% a bubble. What do you think about NFTs?
Popular risers
These are the most popular coins which have risen the most in the past 30 days.
Popular losers
These popular coins have fallen significantly over the past 30 days.
Every month we provide you with monthly market updates. Would you like to stay updated?