The cryptocurrency market tends to become a safe haven value
With 25 million users worldwide - 6% of which being French - the cryptocurrency market has not yet reached the "mainstream" stage but has just benefited from the effects of COVID-19. In a context of crisis, cryptocurrencies tend to become key refuge values in the same way as gold can be. LiteBit, a European leader in trading platforms elected "Best Crypto Broker" in 2019, analyzed this trend and gives an overview of the sector's prospects through an exclusive study based on +400,000 users.
Trading and COVID-19
LiteBit recorded a spectacular increase in transactions on its trading platform during the pandemic, as evidenced by all indicators:
User connections: + 11.8%
Average volume per transaction: +32.7%
Average volume per user: +90.8%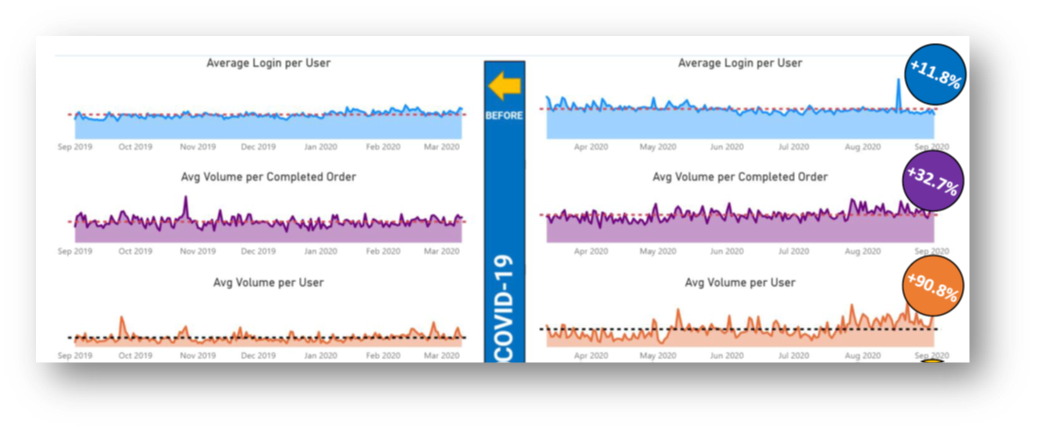 During the lockdown, users were more at home, more available, and therefore more open to experimenting with cryptocurrencies. This trend was accentuated by the effect of Bitcoin "halving", the reduction by half of the miners' remuneration, which also played a role in encouraging users to take advantage of the increase.
Thus, comparing the pre/post COVID periods[1]:
The number of customers placing orders increased by 40%.
The number of new customers increased by 26%.
The 18-21 user group has increased sharply, from 14% to 22%, probably due to the closing of schools and universities.

[1] PRE-Covid: 1st of September 2019 – 11th of March 2020 (192 days) ; POST-Covid: 12th of March 2020 – 2nd of September 2020 (175 days)
"These figures show that the COVID-19 crisis, terrible as it may be, is a logical moment for investors to try some alternatives and experiment with crypto" says Olivier van Duijn, CEO of LiteBit. "Cryptocurrencies are attracting a wider range of user profiles, including categories that had not been interested so far. They tend to become a "safe investment", just like gold is, for more and more French people. Being able to trade on a safe platform, complying with the latest laws and regulations, as LiteBit strives to be, may also have helped them take the leap".
A promising market
The cryptocurrency market is growing in importance in the post-corona era because these currencies are not linked to the real world: they are independent of economic and business conditions.
"During or after a crisis such as this one, cryptocurrencies have the advantage of being an investment uncorrelated from economic indicators. And they are also distinguished by their ability to quickly recuperate," adds Olivier van Duijn. "Cryptocurrencies could thus become a peaceful haven for investors, a role traditionally assigned to gold."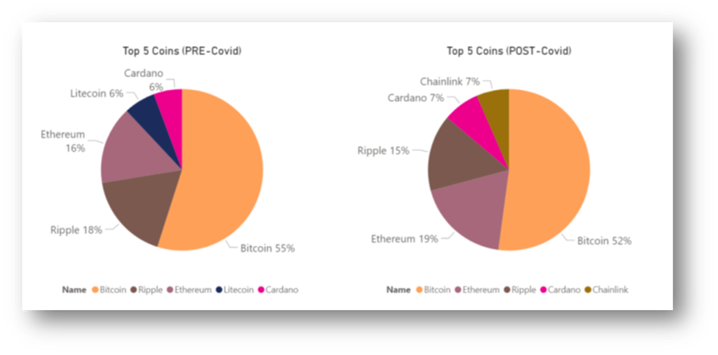 There is obviously Bitcoin, which for many people is synonymous with "crypto", as it benefits from the greatest notoriety among all cryptocurrencies. But beyond Bitcoin, some "altcoins" have the potential to attract consumers. Thus, if Bitcoin is still the leader in terms of number of transactions, it can be noted that Ethereum, Ripple and Cardano keep the public's favour, before and after COVID. And also that Chainlink, launched less than 3 years ago, made a remarkable breakthrough in the Top of Currencies, driven by an increase of almost 500% between April and September 2020.
Olivier Van Duijn concludes: "More and more cryptocurrencies will attract the public, but for the market to develop, they must be able to be traded in full transparency, on trading platforms that facilitate easy and secure exchanges. That is precisely LiteBit's commitment: to be the most reliable crypto platform, creating a trading environment as safe and user-friendly as possible for our customers."